Jason Day Takes Top Spot In The World
Sniff's Weekly Roundup
I've collected the top news and trending topics in the golf world so you can catch up on what you need to know! I've included some of the top stories as well as some of the most interesting stories and links from all around the internet! Enjoy! -Sniff
Here's What's Happened: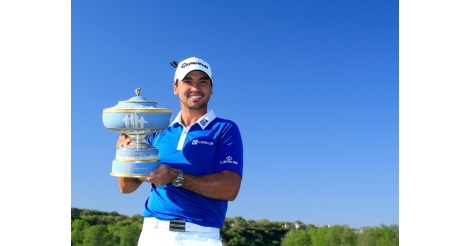 1. Jason Day becomes number one golfer in the world. Day's win at Dell Match Play launched him ahead of Jordan Spieth for the top ranking. This win comes just a week after Day's victory at the Arnold Palmer Invitational and is Day's second win at Dell Match Play in three years.
Jason Day now has 6 PGA TOUR wins since July 29th of last season.

No other player has more than 2 over that span. pic.twitter.com/VtNlgHkzeo

— ESPN Stats & Info (@ESPNStatsInfo) March 27, 2016
2. Tony Finau earns first PGA Tour victory with win at Puerto Rico Open. Finau defeated Steve Marino with a birdie on the third hole of the playoff. Finau is a former basketball star and the cousin of NBA player Jabari Parker. He is in his second season on the Tour. Finau finished the tournament at 12-under.
3. The Masters field is almost set. Players have one more chance to qualify for The Masters tournament which kicks off a week from Thursday. Two spots remain open — one is reserved for golf legend and previous Masters winner, Tiger Woods, and the other for the winner of the Houston Shell Open next weekend.
4. Tim Finchem gets a contract extension. Finchem, the current PGA commissioner, has renewed his contract for another year. The contract was set to expire on June 1st. Finchem claimed the extension is just procedural so he is able to finish up some current projects he is working on. Finchem has been the commissioner since 1994, the year Tiger was just getting his start.
Links I Love: