TaylorMade TP5 Pix Golf Ball Spotlight
Hey, Rockheads! This week we are taking a look at the new TaylorMade TP5 Pix Golf Ball! We featured the TP5 and TP5x balls in a previous blog post, but TM has put a new "spin" on the TP5. The TP5 Pix has the same 5-layer design that employs a color design on the cover to increase visibility and makes these balls easy-to-see.
So take a look at all the features and videos below and see if the new TP5 Pix ball is for you. Will you game them? Let us know below in the comments!
TP5 Pix combines TOUR-proven 5-layer technology with an easy-to-see design. Multi-color graphics enhance visibility during both low and high light hours and allow golfers to see how much spin is generated around the green.
TaylorMade Golf
TaylorMade TP5 Pix Golf Ball Feature Highlights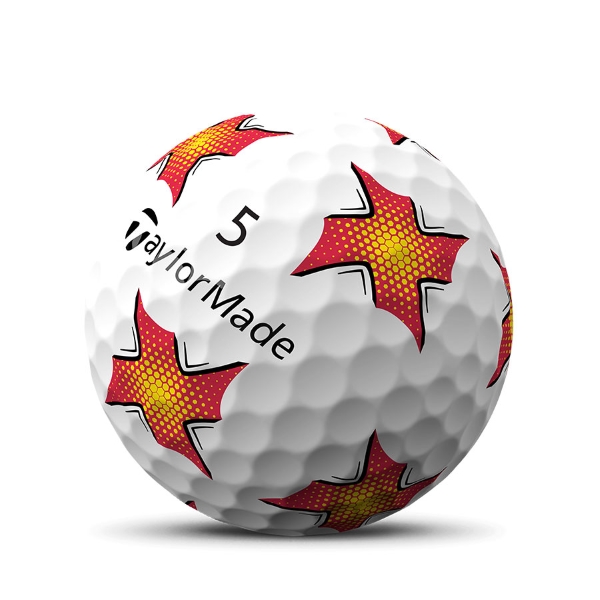 Easier to See – Easier to see in low and high light hours with multi-color cover design.
More Durable – Under-coating printing ensures maximum graphic durability.
Better Feedback – Cover graphics let players see spin dynamics around the green.
More Speed – Packed with new technologies, TP5/TP5x just got even faster with a greater rebound effect and optimized spin rates.
5-Layer Construction – The TP5 5-layer ball construction helps to achieve better speed while maintaining spin performance.
Speed-Layer System – 4 increasingly stiff layers create more ball speed for more carry distance off the tee and more control around the greens.
High-Flex Material (HFM) – The new for 2019 TP5 features a material named HFM — delivering higher ball speed through a greater rebound effect.

Rickie Fowler Meets the TP5 Pix Golf Ball | TaylorMade Golf
TaylorMade gets together with Rickie Fowler and explains the design of the TP5 Pix balls why it's better to game. More visibility equals more feedback on ball spin and speed dynamics. Take a look to learn more!
Rory McIlroy Tests the All-New TP5 Golf Ball | TaylorMade Golf
Take a look at this video to see what difference the new for 2019 TP5 balls make over his current ball for Rory McIlroy.
Products Highlighted in this Article

Before you go, take a look at some of the other awesome TaylorMade blog posts here on the RBG blog. Check out the TP5/TP5x balls, the Original One Mini Driver, and MANY more! And new for 2020, the TaylorMade SIM gear lineup!