Clubhouse Finds-Srixon Z785 Driver

Srixon
Clubhouse Find
This week on Clubhouse Finds-Srixon Z785 Driver! Personally, we love the look of Srixon clubs, whether it is the drivers or irons. While the Z785 driver is geared more for lower handicapped players it still performs well with mishits on the face, you can find more below in Rick Shiels review. The club has many features that we see on modern drivers today such as, adjustable loft, adjustable face, the thinnest driver face, and others. Although a lot of companies use the same tag lines we think that Srixon really delivers with this driver. If you're in the market for a new driver we recommend not overlooking Srixon, they really brought their A game with this club!
Srixon Z785 Driver
Srixon Pro's
Features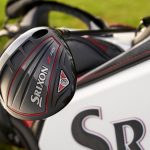 The Srixon Z785 Driver has a 460cc head with a tour-preferred look and profile. It promotes the low-spin, penetrating trajectory that better players demand off the tee.
Ti51AF Cup FaceStronger, lighter, and faster: our new Ti51AF Cup Face produces exceptional ball speed for greater distance.
Lightweight Carbon

A lightweight carbon crown moves mass to the perimeter for more forgiving, more accurate drives.
Quick Tune System

Effortlessly adjust loft and swing weight with the Quick Tune Adjustment and Customization System.