Cobra Golf For 2022 – 13 Cobra Golf Clubs and More!
Cobra Golf: The Company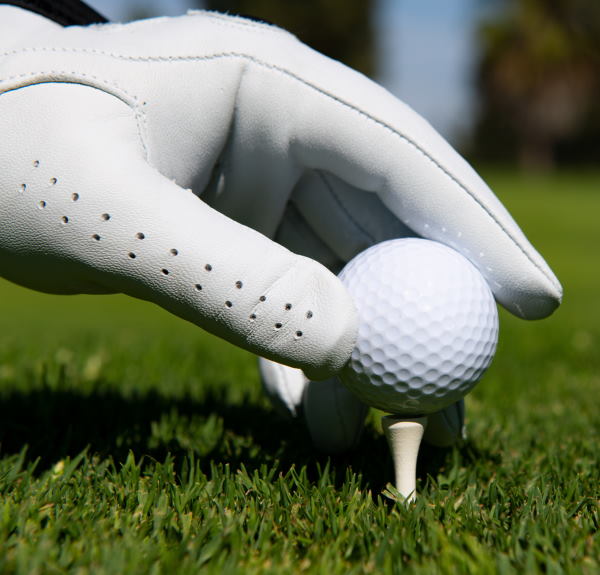 The Cobra Golf Company was founded in 1973 by Thomas L. Crow. Thomas was inspired by the notion that golfers in the United States typically bought clubs on a whim, hoping they might improve their game. Cobra was dedicated to the average golfer, especially ladies and seniors. Cobra Golf sold about $4.5 million worth of golf clubs within five years.
King Cobra oversized irons became the best-selling irons in golf in 1994, making Cobra well known for oversized irons. In 1996, Cobra was acquired by American Brands Inc.; in 2010, Cobra was acquired by Puma. Today, Cobra continues to make advancements in their clubs, and their sponsored tour players continue to thrive using these new products.
Cobra Drivers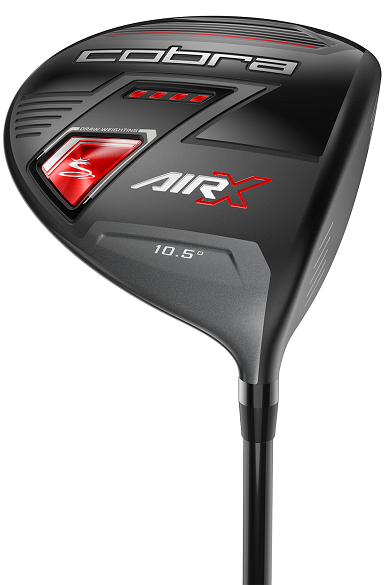 With a weight of only 277 grams, the AIR-X driver is Cobra's lightest construction. A design that is lighter in weight results in a better feel and faster, more effortless speed off the tee, which leads to longer, more accurate shots. And because the AIR-X driver's build is super lightweight, every swing seems effortless. Plus, a faster face design enables you to hit the ball far regardless of where you make contact.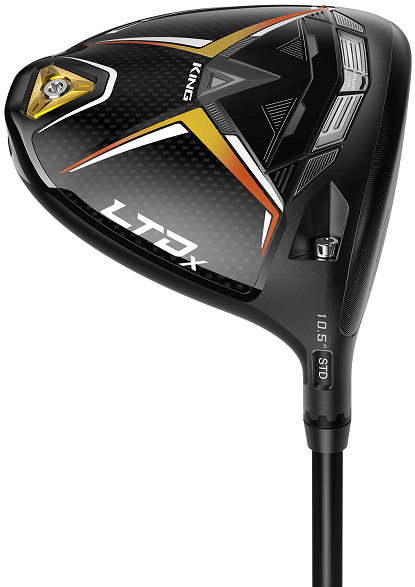 The LTDx driver is the ideal machine for distance. Using PWR-COR Technology, Cobra was able to achieve a CG of zero and a MOI of 5200 for the first time, allowing them to design a driver unlike any other. A superior driver that combines low spin, high ball speed, and exceptional forgiveness to get the most total distance.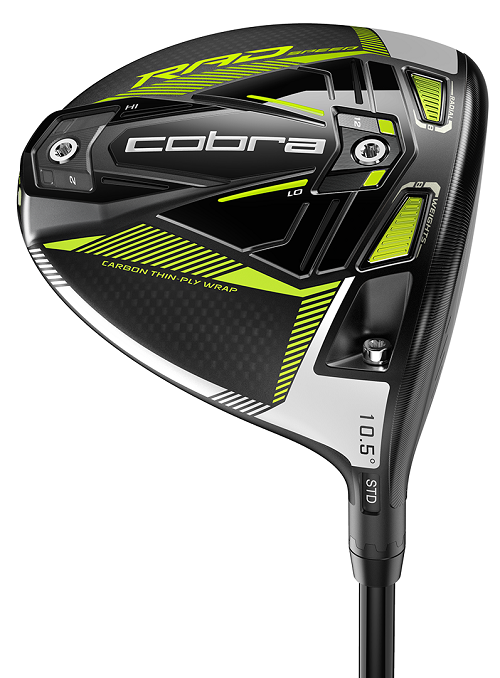 The RADSPEED Driver has a classic (460cc) design and 28 grams of forward-biased RADIAL WEIGHTING to provide Cobra's lowest-spinning driver with radical ball speed. Plus, adjustable front and rear weights allow you to fine-tune trajectory and spin.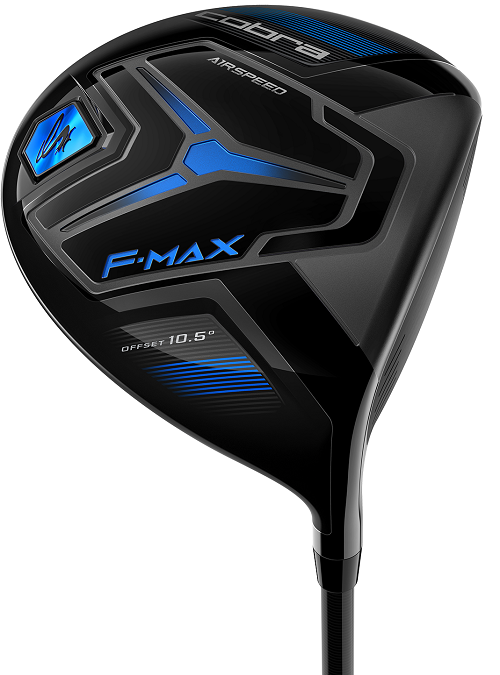 Also known as the "Lightweight Champion." The Lightweight Champion replaces titanium with carbon fiber. The Cobra Golf F-MAX Driver weighs 50 grams less than conventional drivers to help with longer distances and maintain a consistent drive. With a back/heel weighting, this driver is weighted in your favor, especially if you have trouble turning the club over. Having weight concentrated lower towards the heel will reduce your slice, helping with easier alignment for straighter drives to take your game to the next level.
Cobra Irons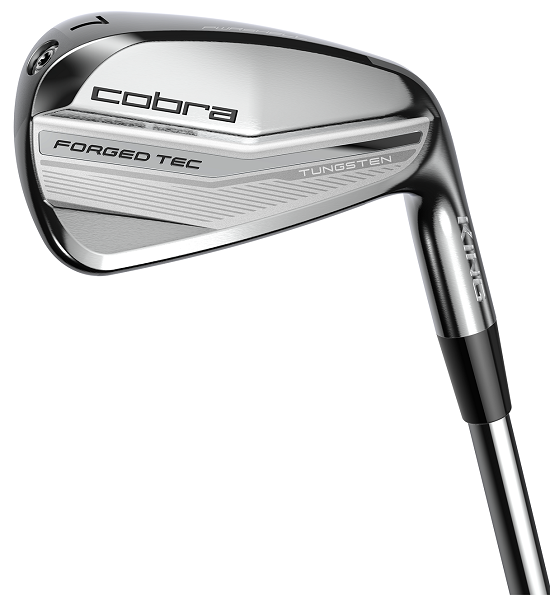 The KING Forged TEC Irons are designed to improve ball striking performance. These irons feature real feel and superior player looks with all the forgiveness you need thanks to a redesigned 5-step forged body, face, and enhanced shape.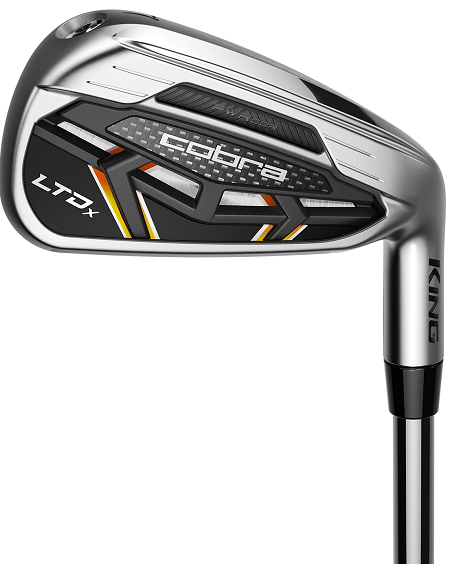 The LTDx irons' strength comes from their core. For more speed, Cobra's most flexible iron design is produced with PWR-COR technology. The design has a steel core bar that places the CG behind the striking zone to increase the power transmitted to the ball. The face and sole of the core bar may flex freely while keeping great feel since it's completely suspended in a soft polymer.
Cobra Wedges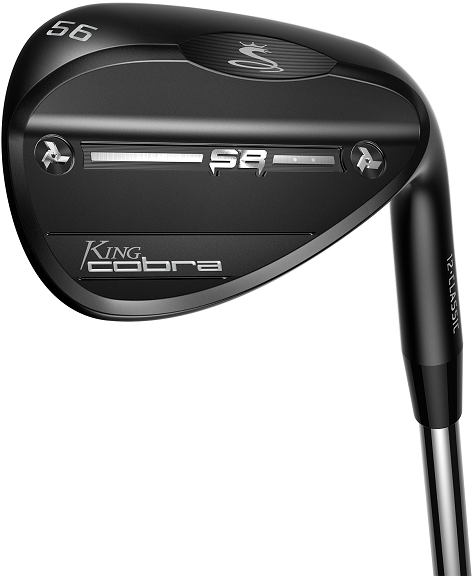 The spin-maximizing Snakebite Groove Technology is present on the KING COBRA Black Wedge, but with a little extra edge. The newest colorway addition has a new satin black QPQ treatment that is exceptionally durable and decreases glare in sunlight for long-lasting and stealthy-looking wedges.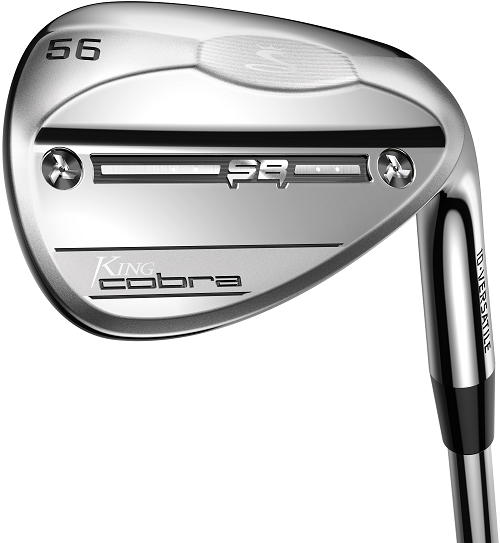 The vintage throwback KING COBRA on the KING COBRA Wedge is a nod to the brand's lengthy history and development. The wedge has a brand-new SNAKEBITE groove design that is intended to optimize spin and thus provide more "BITE" around greens (in standard and full-face groove lengths).
Cobra Putters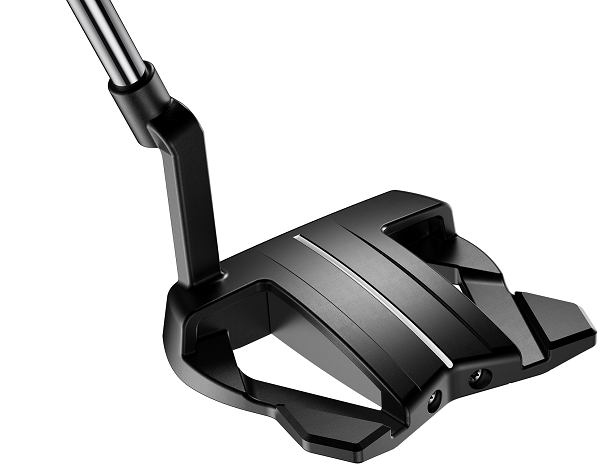 The KING Stingray putter is ideal for players with a straight back and straight through putting stroke looking for the most stability and forgiveness. The Stingray putter has a large mallet design with a single bend hosel.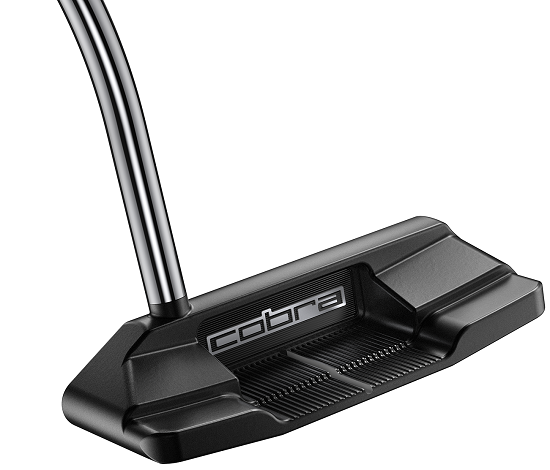 The KING Widesport putter has a large blade form and a single-bend hosel, making it appropriate for straight back and straight through strokes. The traditional large blade shape is made out of 304 stainless steel throughout its construction, and it has a single sightline to facilitate better alignment at the address.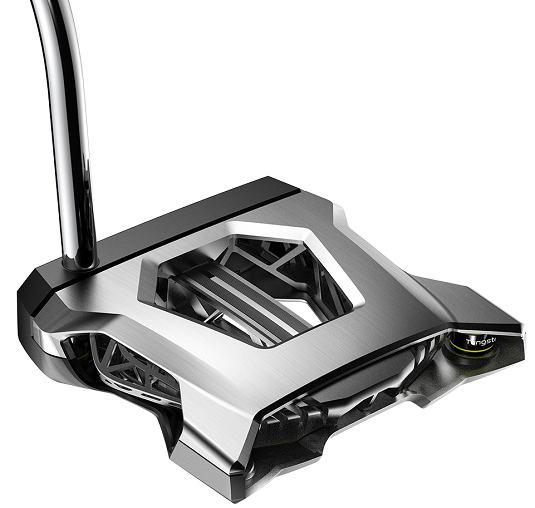 The KING Agera putter from Cobra has a MOI of 7540, making it the company's highest MOI putter. It has a large mallet shape and a multi-material design that utilizes a 3D printed nylon insert, aluminum, tungsten weights, and SIK Face Technology to create Cobra's most stable and forgiving putter in the 3D Printed family.
Cobra Golf Bags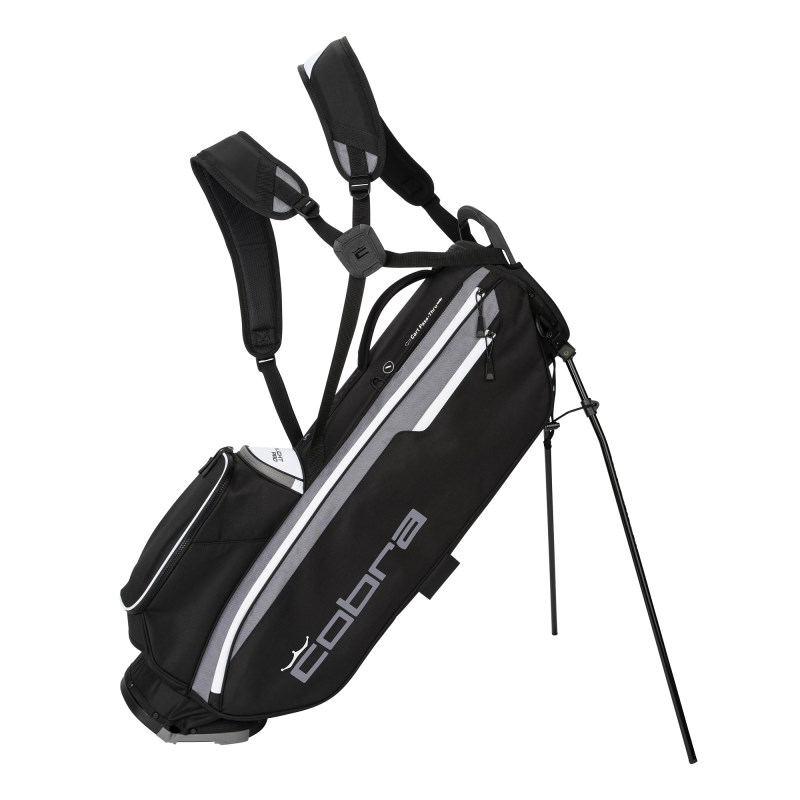 This golf bag has 12 separate pockets to hold as much as possible, including a large cooler pocket where you can keep your favorite drink. The three full-length dividers on a 14-way top make it easy to get to your clubs.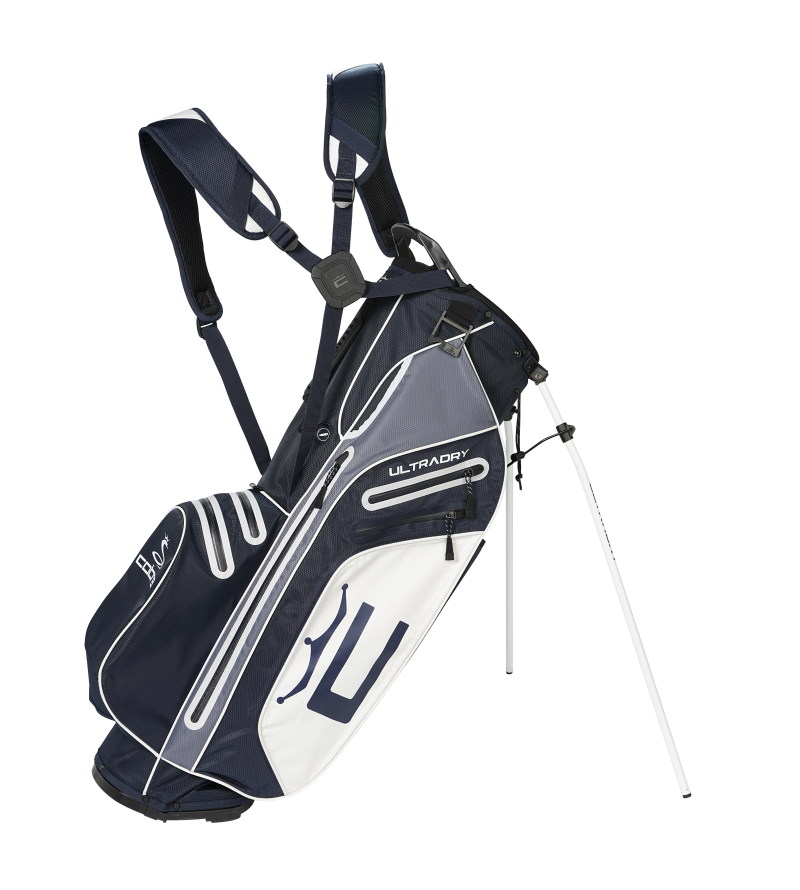 The ULTRADRY Pro Stand Bag is ideal for use in any climate or weather condition. It is not only lightweight, making it suitable for use during the summer, but also waterproof, making it suitable for use throughout the winter.
Before You Go!
What do you think of Cobra Golf? Are you a fan? If so, what are your favorite products from Cobra? Or do you love everything from them? Then tell us all about it in the comments below! If you are not a fan, let us know that too. We would love to hear your thoughts below!

Take Another Look Around!
We have tons of content here from over the last several years. And it's all about golf and golf-related subjects like golf-man-caves and The Origin of Baba-Booey! And check out some of our more recent posts. Are you a fan of Garmin Golf? Then read Garmin Golf: 6 Top Selling Garmin GPS Golf Devices. Or are you a Wilson Golf fan? Then check out Wilson Golf: 11 Top-Selling Wilson Golf Products! We also have golf product video reviews! Check them out HERE!