Wilson Golf: 11 Top-Selling Wilson Golf Products
Wilson Golf And Sporting Goods Company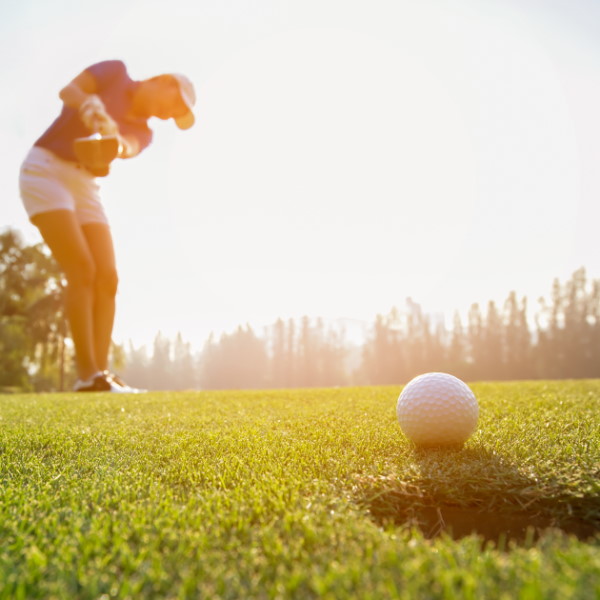 Globally, Wilson Golf manufactures athletic and sporting goods. The corporation, founded in 1914 and headquartered in Chicago, sells items in over 100 countries. The Wilson Sporting Goods Company produces golf equipment, baseball, basketball, soccer, tennis, and other sports equipment. Gene Sarazen, Arnold Palmer, and Padraig Harrington are also among the professional players who have played with and supported Wilson's golf equipment. Their golf division employs about 560 workers.
As part of their golf division, Wilson produces a wide range of high-performance golf equipment. Among these items are golf drivers, irons, wedges, putters, golf bags, carts, and golf balls. The following are some of Wilson's best-selling products.
Top Selling Wilson Drivers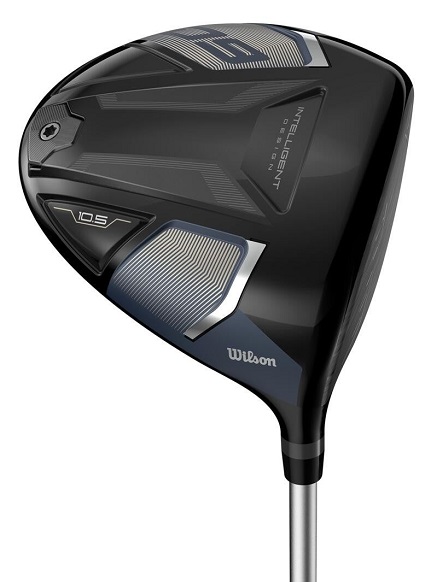 Hundreds of face geometries were studied in order to develop a driver that could offer faster ball speeds, longer distances, and incredible forgiveness. So the D9 Driver is always performing, even when you're not, thanks to its large sweet spot that spreads out towards the toe and heel. In addition, each millimeter of the D9 Driver has been optimized for performance. Wilson's Peak Kinetic Response Face improves both forgiveness and ball speed by separating the face into a series of fractal zones, each set for maximum distance.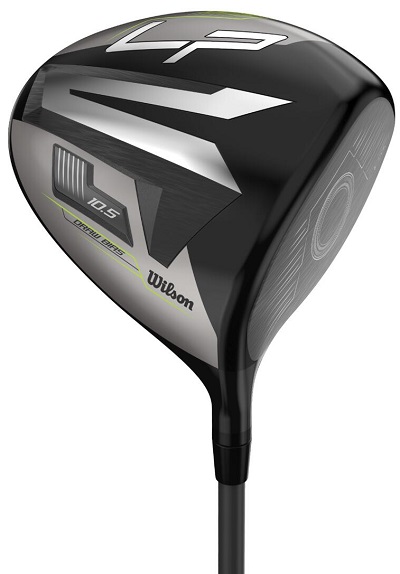 The Launch Pad driver increases yardage and helps correct slice. You can get from the tee box to the fairway in a single swing. Getting on the fairway is easier because of the game-improvement features that make it incredibly forgiving and insanely quick. And a natural draw bias enables golfers to overcome one of the game's most difficult obstacles, resulting in straighter and more accurate strokes.
Top Selling Wilson Balls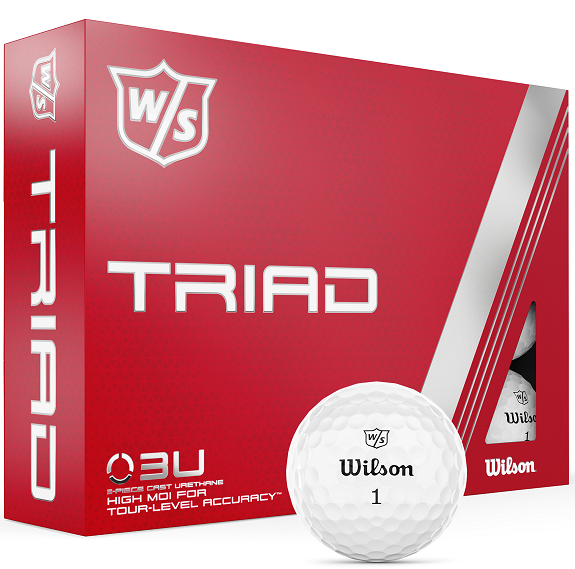 This is the golf ball that is meant to accomplish everything. Triad provides strong, precise performance that assists you in finding fairways, attacking pins and sinking putts. The Tri-balanced structure produces a high moment of inertia, resulting in a long, steady ball flight and more fairway shots. Wilson's thinnest cast urethane cover ever provides a genuinely tenacious grip for optimum club face engagement and control on approach shots. Triad is also designed to reduce heavy spots within the ball by shifting weight from the core to the mantle and cover, resulting in precise accuracy and straighter putts.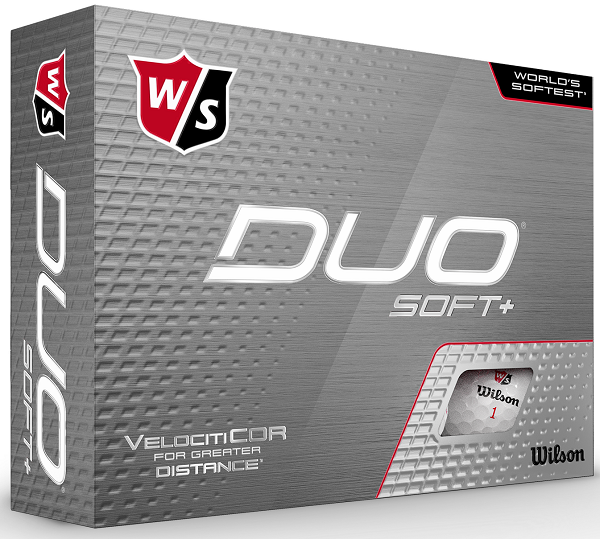 With the addition of VelocitiCOR, the premium 2-piece golf ball that is the softest and longest in the world now delivers next-level, amped-up performance. The ball's core is constructed with innovative materials that extract and magnify every ounce of force from your swing. And this results in increased distance and greater consistency.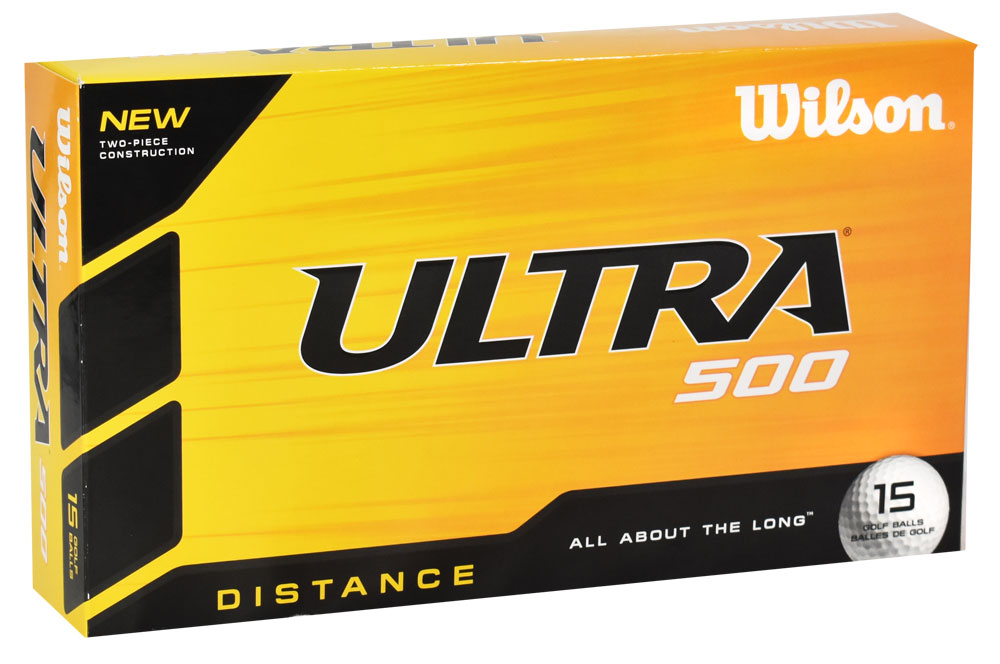 Built with performance in mind, these Wilson golf balls come in a set of 15 to allow you to reach your maximum distance potential. The new Wilson Ultra 500 Distance ball is created for ultimate playability using a cut-proof cover. This golf ball also has a two-piece designed structure that keeps it durable and reduces hooks and slices throughout the round. With its high-energy designed core, you can play confidently and consistently by achieving maximum initial velocity and maximum allowable distance.
Check out the Wilson Ultra 500 Distance Golf Balls here!
More Popular Wilson Clubs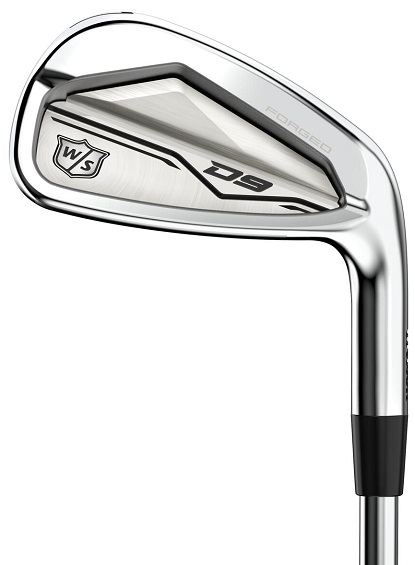 D9 Forged irons blend forged feel with increased launch angles for stopping power and precision. They were designed utilizing a generative approach that analyzes hundreds of Power Hole configurations. The Power Hole configuration is specifically designed for forged heads and oriented towards the heel, expanding the face and extending contact time with the ball for maximum speed and distance.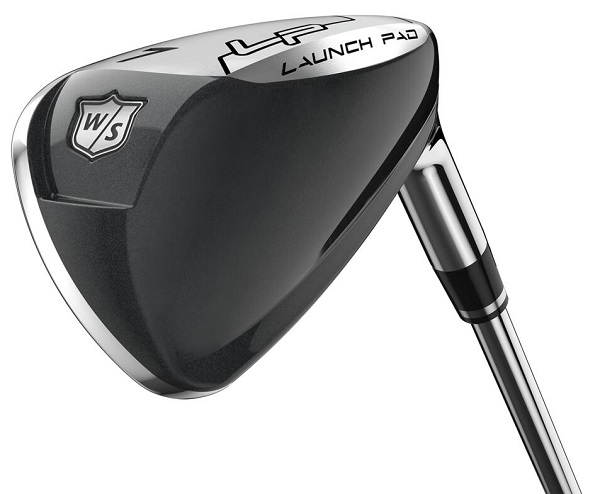 Elevate your game with a set of Wilson Staff Launch Pads! They are designed to get the ball airborne without compromising distance and control. They come with a comfortable Midsize grip and launch pad sole designed to float above the turf. So you can handle your swings with greater confidence, consistency, and less chunking. The Wilson Staff Launch Pad also features a hollow construction with an incredibly thin face for maximum ball speed and increased distance, generating head speeds with minimum effort. Long irons are designed with a wider and more forgiving sole across the shorter irons to achieve consistent ball contact.
Learn more about the Wilson Golf Staff LaunchPad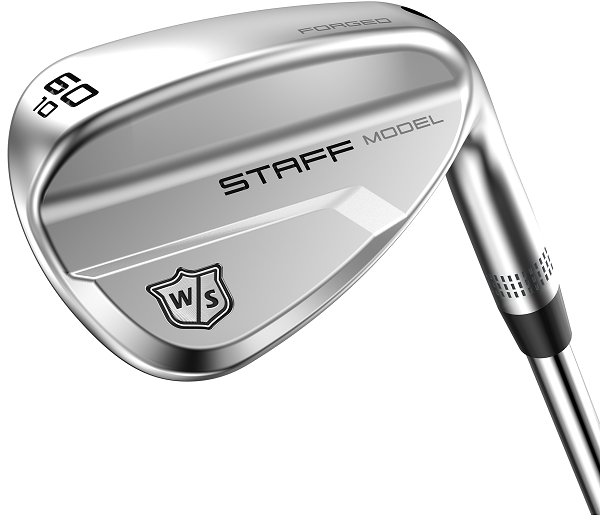 Wilson Staff Model wedges provide short-game confidence as well as long-term dependability. The soft-forged carbon steel heads and precision-milled face are just two of the game-enhancing qualities requested by our elite players. You'll understand why after just one swing.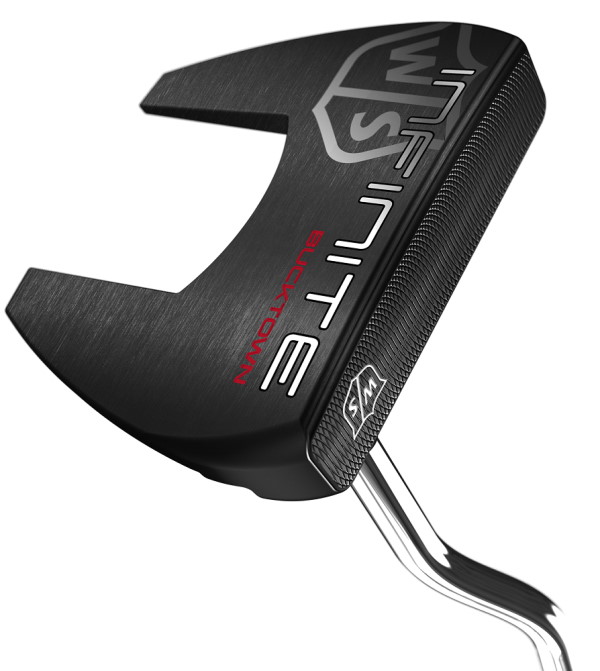 Wilson Staff's Infinite putter series has six traditional head designs with improved details. They each have counter-balanced technology for a more controlled putting stroke. Every putter is also named after a local landmark or area, in honor of the company's headquarters in Chicago. The new range has a dark, matte coating that reduces glare and emphasizes sightlines.
Top-Rated Wilson Bags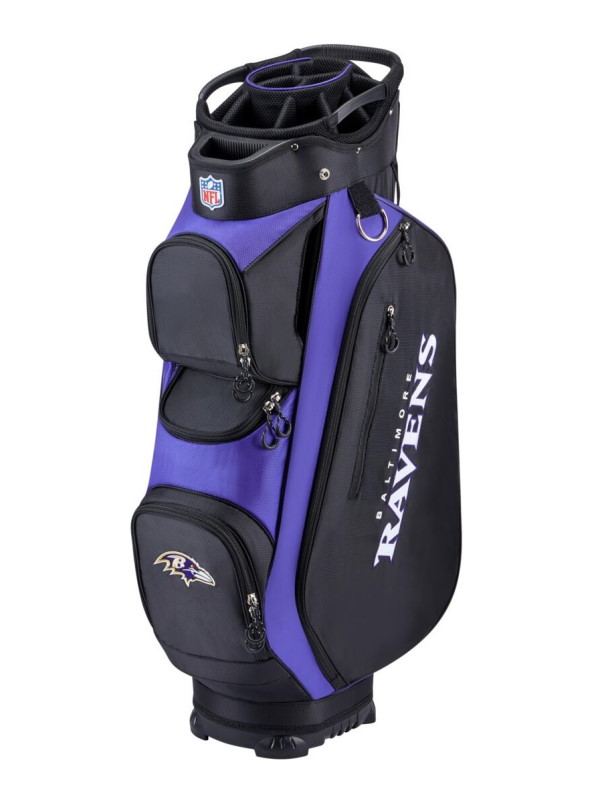 Tee off with the Wilson's NFL cart golf bag! Represent your favorite NFL team every time you step onto the course. This bag, which comes with ample storage, fine embroidered logos, a trolley anchor base, and a cart strap, makes it simple to take your favorite NFL team from the tee box to the clubhouse. So you can show your favorite team off to your golfing buddies.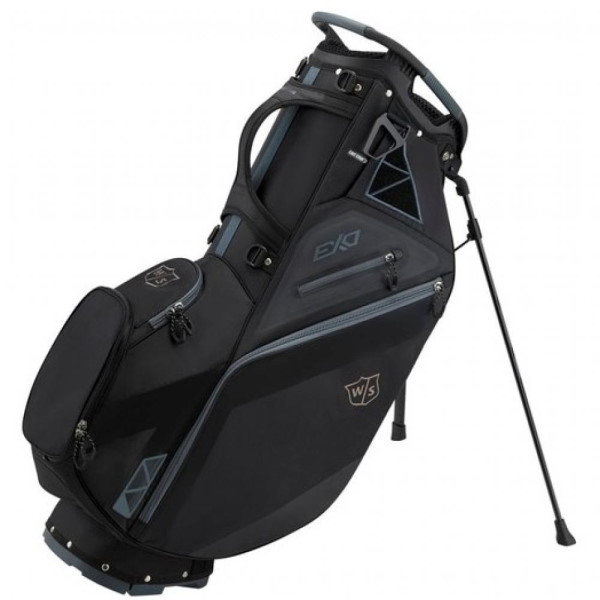 The Wilson Golf EXO Stand Bag is the perfect option for players that prefer to carry their bag. The EXO bag is a lightweight and versatile carry bag. It also comes with a number of useful features, like an auto-deploying stand, a 5-way top, 3D foam straps, and more. Protect and organize your golf gear with many pockets for your towels, gloves, umbrella, and tees. Integrated Dry Tech and premium zipper pockets also ensure your valuables are safe from rain or water. A large pocket can also fit large electronics like rangefinders or golf GPS devices.
Learn more about the Wilson Golf Exo Stand Bag
What's In Your Bag?
Do you have any Wilson gear in your golf bag today? Are you a Wilson Golf fan? If not, then would you consider using their golf equipment? How about Wilson golf balls? Do they compare to Titleist, Callaway, or TaylorMade golf balls? Comment below and let us know what you think!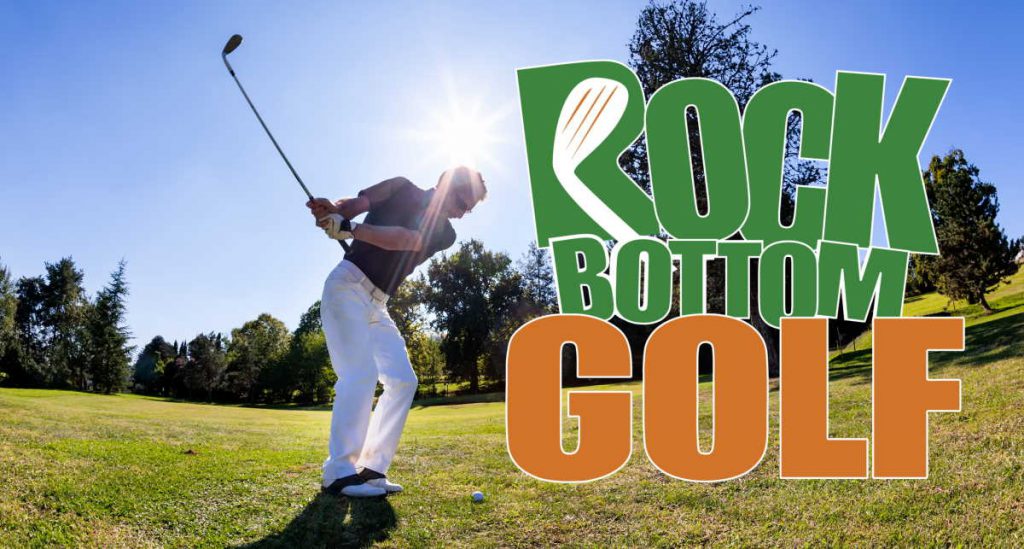 Take Another Look Around!
You can discover golf and golf-related articles going back years! So take another look around at our article history! And, while you are at it, take a look at some of our more recent articles, too! Would you like some more golf company information? Then check out Today's Golf Club Companies! Are you a Tour Edge Golf fan? We have you covered here! Then check out 7 Tour Edge Golf Products: Golf Drivers, Fairways, Hybrids, and Irons