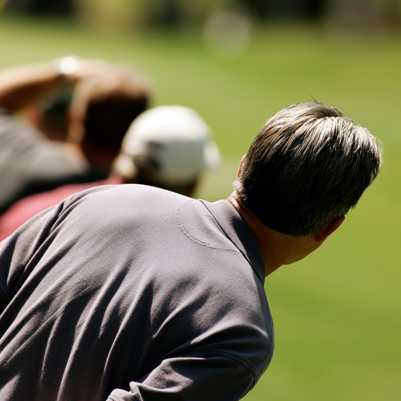 "Baba-booey!" I hear it all the time out on the golf course. Right after a long drive, someone in the crowd yells out the nonsense words scattered amongst the "Get-in-the-hole's" and "You're-the-man's". But what exactly is "baba-booey?" It originated on the Howard Stern radio show, when executive producer Gary Dell'Abate was discussing the cartoon Quick Draw McGraw and, in an attempt to say Baba Looey, McGraw's sidekick, Dell'Abate misspoke, thus, Baba Booey was created. He defended the name, convinced that Baba Looey was in fact Baba Booey. In true Stern Show fashion, everyone started to make fun of Dell'Abate, but he joked that no one would even remember his error the next day.
That was 1990. Twenty-four years later, Baba-Booey is still going strong. But Sniff! You ask me, "Why exactly do these Howard Stern fans yell Baba-Booey on the golf course and how did the tradition of yelling it at some of the most predominant golf tournaments begin?" Perhaps if we look at the whole story, we will find out why the saying found an unexpected home being called out after a golfer's backswing.
Following Stern's ridicule of Dell'Abate, the show, notorious for prank phone calls, used the Baba Booey joke in numerous pranks on Dell'Abate himself. Eventually, Stern and his colleagues encouraged his fans to get creative with it by yelling it out on live newscasts or record their own prank phone calls. Baba Booey gained a following of Stern fans. Apart from being a nickname for Dell'Abate, Baba Booey was being yelled out at all types of events across the country.
Then, in 1994, Baba Booey landed itself in the headlines. In a well orchestrated prank, a man calling himself "Robert Higgins" called into ABC News during the infamous OJ Simpson car chase. "Higgins" claimed to be a neighbor of Simpson and offered up an "insiders" perspective of what was going on in the drama of it all. He had a conversation with Peter Jennings, who at the time hosted the ABC Nightly News and was giving a live update of the unfolding events. Before hanging up with Jennings, "Higgins" let out a Baba-Booey, propelling the phrase into the pop culture history books. The Stern Show had a field day with this, using the topic as a talking point for years to come. They even invited Al Michaels, another ABC anchor who caught the Baba Booey during the prank phone call to Jennings and spilled the beans to him live during the Simpson chase.
Eventually the phrase made it's way onto the golf course, coining the phrase "Baba Booey Bombs". Even Howard Stern himself was surprised, asking on air, "Do you think it's gotten to the point where some people yell Baba Booey and don't even know about our show, they just think it's something you do?" In fact, at one point, Baba Booey Bombs had gotten so big that The Stern Show created montages of Bombs that were yelled over the weekend at golf tournaments and aired them Monday mornings as a regular segment of the show.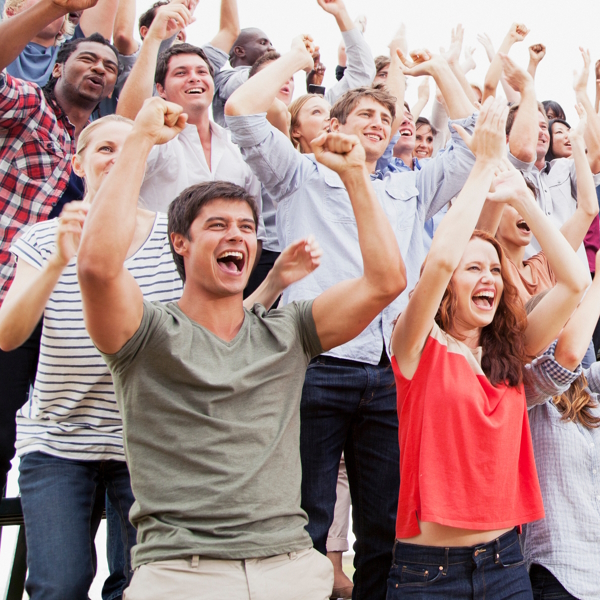 Eventually, Baba Booeys gained the attention of golfers themselves. After winning the PGA Championship in 2013, Jason Dufner appeared on The Howard Stern Show. Stern admitted he knew little about golf, but argued that he brought a new audience to the sport saying he knew of people that may be flipping through the channels and stop on golf just to see if they can hear a Baba Booey. Dufner said the bombs didn't bother him. "No one does it when we're swinging or before we're swinging," Dufner said on the show. "It happens afterwards. Obviously, people are trying to get noticed and clown around that way. But sometimes the stuff is pretty funny what they say."
However there have been some golfers who have publicly criticized Stern and the fans who yell out Baba Booey on the course. Ian Poulter took to Twitter following the 2013 PGA Championship to vent. "I'm calling for @PGATOUR to step in & stop this shouting out right after shots. Message in to @PGATOUR with your thoughts. Tazer them?" Poulter wrote. "This baba boo shit & mash potato crap shouting wouldn't happen at Augusta, The Open, nor would it happen at Wimbledon. Tazer the thrushes." He continued.
Whether you like it or not, Baba Booey has carved it's way into history and has become a staple on golf courses, and Stern wouldn't have it any other way. "Wouldn't that be our legacy?," Stern said on air. "Fifty years from now when we're dead. When you're watching golf and suddenly you hear the announcer say, 'You know many people have asked us why do they yell baba booey after every swing? This started many, many years ago due to a popular radio show at the time and now it's just become part of our game."
— Sniff