New TaylorMade TP5 pix Golf Balls
Welcome back, Rockheads! The new TaylorMade TP5 pix golf balls are HERE! Rickie Fowler personally teamed up with TaylorMade to create a ball that delivers the performance he demands and also reflects his style and swagger. Take a look at all the information below.
Will you be giving the new TaylorMade TP5 pix golf balls a try? Do they have the potential to improve your game? Let us know in the comments what you think of the TP5 pix!
TP5

pix

Details & Features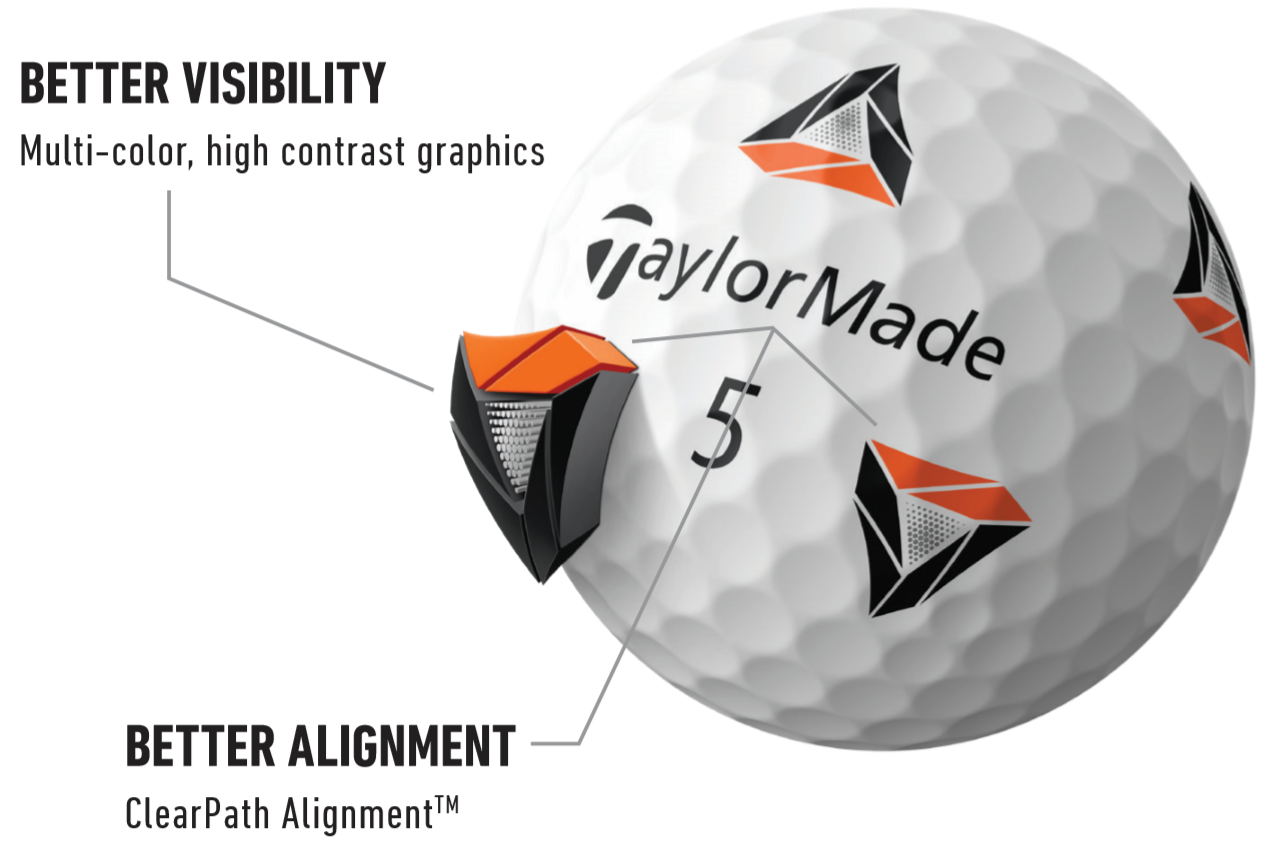 ClearPath Alignment™ System – Strategically placed graphics frame a single TaylorMade logo and TP5/TP5x stamp that create a clear path from the ball to the hole, giving instant visual feedback.
Multi-Color Pattern – A newly configured multi-color pattern makes Pix™ easier to see in different light conditions while enhancing overall visibility and alignment.
Co-Developed by Rickie Fowler – A year-long collaboration with Rickie Fowler resulted in the creation of pix™. His vital feedback led to the development of ClearPath™ Alignment and the unique color pattern.
Tri-Fast Core – XL low compression core increases launch angle and reduces drag.
Speed Layer System with HFM – Four increasingly stiff layers deliver higher ball speed and greater rebound at impact. HFM is a higher flex material that improves energy transfer and rebounds quickly to generate more ball speed resulting in better performance.
Dual-Spin Cover – A softer cast urethane cover (the fifth layer in TP5/TP5x) increases groove interaction for more green-side spin. The new Soft-Tough Cover features an improved urethane compound and paint formulation for added durability. It comes in a 322 seamless dimple pattern.
TP5 pix delivers immediate feedback where it matters most.

Rickie Fowler
Rickie Fowler Meets the TP5 Pix Golf Ball | TaylorMade Golf
Take a look as Rickie Fowler is introduced to the TaylorMade TP5 pix golf balls. Get his reactions to using them. And hear what happens when he goes back to using a standard ball after he uses the TP5 pix.
Is the Line Clear?
Strategically placed graphics frame the TaylorMade logo to form ClearPath Alignment™ and provide immediate feedback once the ball is rolling. The only way to see it is to play it.

TaylorMade Golf
TaylorMade TP5 pix & TP5x pix Specifications

Better Visibility
Multi-color high contrast graphics designed for greater visibility and strategically placed to enhance alignment.

TaylorMade Golf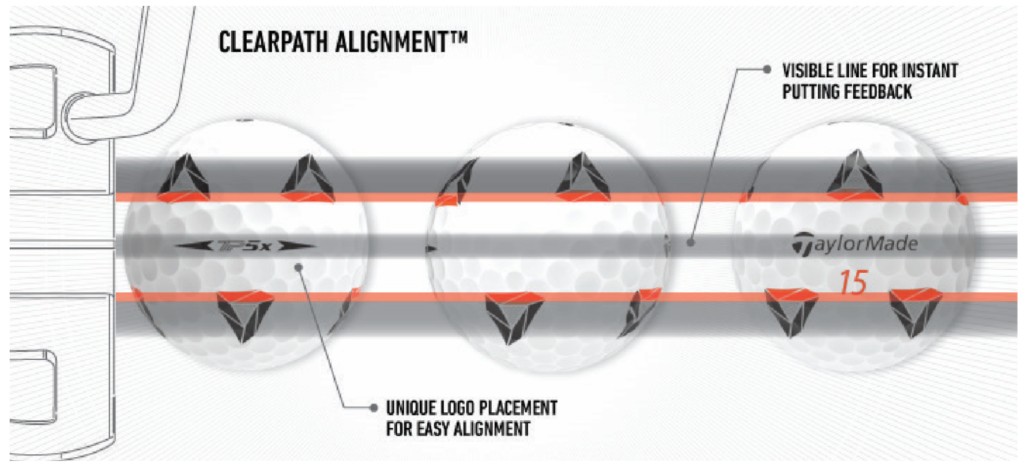 Before You Go…
We have many more new TaylorMade gear blog posts to check out! There is the New TaylorMade SIM Irons and SIM Drivers, the TM P790 Ti Irons, and MANY MORE!