Jordan Spieth Earns Fourth Win of 2015
Sniff's Weekly Roundup
I've collected the top news and trending topics in the golf world so you can catch up on what you need to know! I've included some of the top stories as well as some of the most interesting stories and links from all around the internet! Enjoy! -Sniff
Here's What's Happened: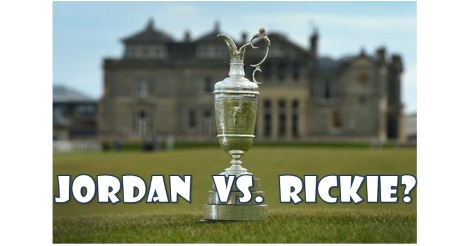 1. Jordan Spieth gets fourth win of the year at the John Deere Classic. Spieth's win Sunday came in the second hole of a playoff against Tom Gillis. Both men finished regulation play at 20-under. During the Playoff, Gillis sent his approach into the water, while Spieth made par. Gillis' consolation prize is an invitation to the The Open, his first major appearance since 2011. Spieth became the first golfer to win four events before The Open since 2000. See the final leaderboard of the John Deere Classic.
Jordan Spieth: first player to win same PGA TOUR event twice before 22nd birthday since Gene Sarazen in 1922-23 (h/t @EliasSports).

— ESPN Stats & Info (@ESPNStatsInfo) July 13, 2015
2. Meanwhile, in Europe, Rickie Fowler wins Scottish Open. Three of the last four holes were birdies for Fowler who earned his first win on European soil. Fowler waited until the final shot of the tournament to take the outright lead over Matt Kuchar. Fowler finished Sunday's round with a 68, and he says he is feeling good about his chances at The Open next weekend.
One final autograph from our champion! @AberdeenAssetUK #AAMScottishOpen @GullaneGolfClub @RickieFowler pic.twitter.com/9VL98RChxM — AAM Scottish Open (@AAMScottishOpen) July 12, 2015
3. In Gee Chun wins U.S. Women's Open in her first appearance at the tournament. Chun came from behind shooting a 66 on Sunday recording seven birdies and three bogeys on the day. Amy Yang had a chance to win the tournament on the final hole when Chun missed her putt for par, but Yang, who was playing a hole behind, failed to convert her putt as well. In the same tournament, Chella Choi shot the first ever 9-hole score of 29 at the U.S. Women's Open.
Four birdies in six holes propels In Gee Chun to her first #USWomensOpen victory. http://t.co/6JkKLAXzrA pic.twitter.com/9jxiAhYwxo

— U.S. Open (USGA) (@usopengolf) July 13, 2015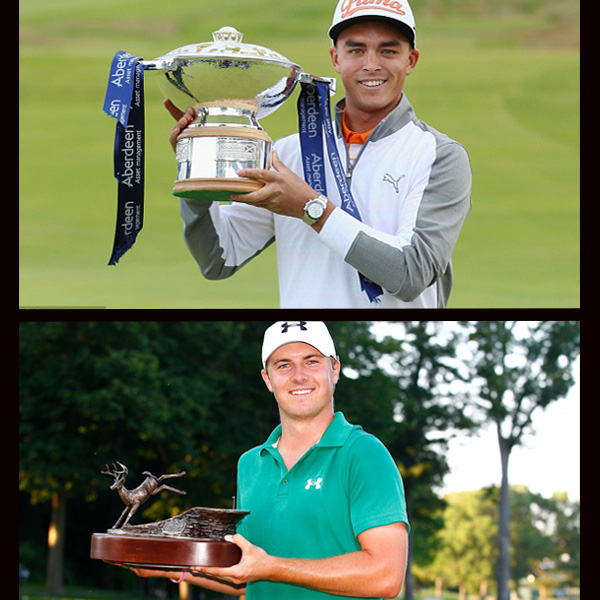 Links I Love:
Did you see Jordan Spieth's hole-in-one for eagle from 106 yards out. Check out the video that the PGA Tour tweeted out:


This deserves a standing ovation from your living room. #QuickHits http://t.co/gqceiqcepN — PGA TOUR (@PGATOUR) July 11, 2015