Wilson Staff D7 Irons Spotlight
Hey there, Rockheads! This week I'm highlighting the Wilson Staff D7 Irons as a follow up to the D7 Driver spotlight post here. These great looking, game improvement irons come loaded with plenty of cutting-edge technology and design features. Along with the men's right-handed steel and graphite versions, the D7 irons also come in left-handed and ladies versions.
The D7 Irons also made Golf Digest's Hot List for 2019 under the Best Super Game Improvement Irons category. So what do you think of them? Does Wilson have a hit on their hands? Will you be gaming the D7 Irons? Let us know in the comments below!
The D7 line is our latest installment of game improvement irons that will give golfers increased distances on the longer irons and precision with the shorter clubs," said Jon Pergande, Manager, of Wilson Golf Club Innovation. "Our RE-AKT technology and ultra-thin, responsive club face increases ball speeds to help produce maximum distances, while the shorter clubs give golfers a greater feel and more distance control."
Wlson Staff
Wilson Staff D7 Irons Feature Highlights
Progressive Power Holes – There are three rows of Power Holes for maximum distance in the long irons. There are fewer Power Holes with optimized weighting in the shorter irons for better precision and feel.
Ultra Thin Face – The Ultra-thin face promotes longer shots and superior feel.
Performance Iron Aesthetic – The D7 irons have the look of player's irons while still keeping the benefits of Super Game Improvement Technology and design.
Wilson Staff D7 Irons Specs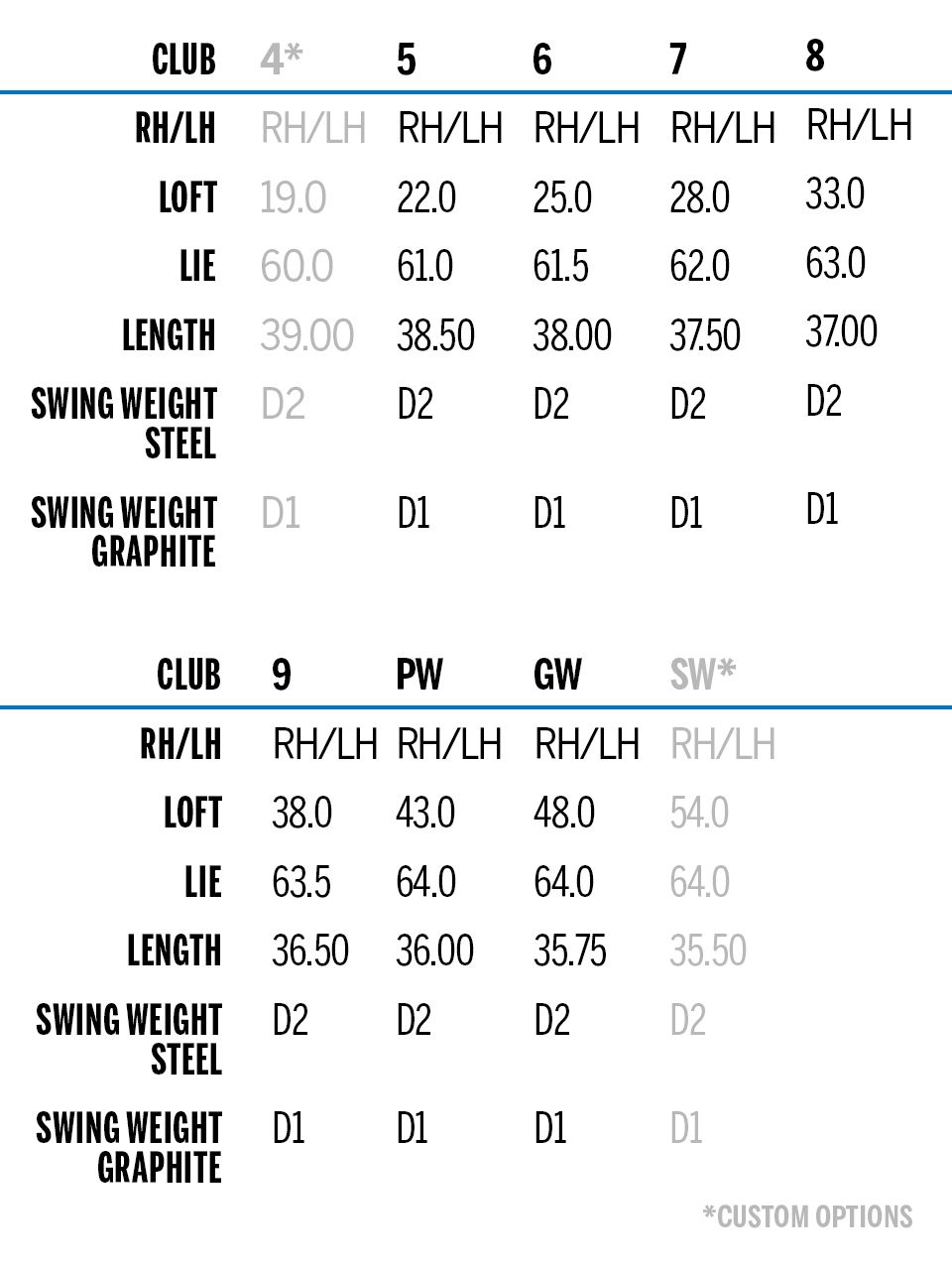 With fewer Power Holes than the longer irons and optimized weighting, the shorter D7 irons are ideal for golfers seeking maximum feel and precise distance control when approaching the green.
Wilson Staff
Wilson Staff – D7 Irons
Get the lowdown direct from Wilson! In this video, Wilson introduces the D7 Irons and explains who these clubs are made for. They also highlight the incredible game improvement tech found in the D7s. Take a look!
Wilson Staff – D7 Irons (Distance Meets Precision)
Get another quick look at the D7 Irons from Wilson Staff and take the D7 challenge!
Wilson Staff – D7 Irons
Wilson Staff – D7 Women's Irons
The Wilson Staff D7 Irons come in a women's version as well. Get more info on the women's version in this short video from Wilson.
Products Highlighted in this Article
The new design aesthetics of the club face include straighter lines, a cleaner topline and improved weighting. The irons are outfitted with Recoil Series Graphite shafts, available in A, R and S flexes at 65 grams. KBS Tour 80 Steel shafts are also available in R and S flexes.
Wilson Staff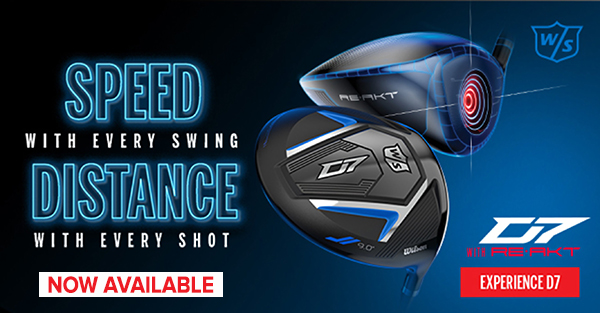 Looking for more Wilson gear spotlights? Take a look at the D7 Driver spotlight, the Cortex Driver spotlight, and plenty more here!