A Quick Look at the 2018 St. Jude Classic

Quick Look at the 2018 St. Jude Classic
This week the PGA Tour will be playing the 2018 St. Jude Classic at TPC Southwind in Memphis, Tennessee.
St. Jude Classic History
The St. Jude Classic inaugural year was 1958. They since 1989 they have played at TPC Southwind. In 2019 the event will become one of the World Golf Championships and will move from June to August. The event debuted in May of 1958 as the Memphis Open. In 1969, Danny Thomas agreed to lend his name to the tournament in exchange for St. Jude Children's Research Hospital becoming the events charity. 
In 1986 Federal Express (FedEx) became the title sponsor. FedEx increased the purse $1 for each package they shipped on the Friday of the tournament. The purse jumped from $500,000 to $605,912 in 1986, from $600,000 to $724,043 and $750,000 to $953,842 in 1988. In 2007 the Stanford Financial Group took over as the title sponsor. Due to a Ponzi scheme investigation in 2009 the Stanford Financial Group was dropped as the title sponsor. FedEx returned as the title sponsor in 2011.
The event has had multiple winners during its time.
2 wins: Nick Price (1993,1998) David Toms (2003,2004) Justin Leonard (2005,2008) Daniel Berger (2016,2017)
3 wins: Lee Trevino (1971, 1972, 1980)
4 wins: Dave Hill (1967, 1969, 1970, 1973)
TPC Southwind is a private golf club located in Memphis, Tennessee. Ron Prichard designed TPC Southwind in consultation with tour pro Hubert Green and Fuzzy Zoeller. TPC Southwind opened in 1988 and is a member of the Tournament Players Club network operated by the PGA tour. The course has played host to the St. Jude Classic since 1989.
In 1989 the course played at 7,006 yards, though in 2005 they lengthened the course to 7,244 for the St. Jude Classic. TPC Southwind was ranked as the 9th most difficult course out of the 51 courses played on the PGA Tour. The 14th hold is a 239 yard par 3 that has been ranked as one of the toughest on tour. In 2005 the golf course switched from bentgrass to bermuda greens/rough and zoysia tees/fairways. 
TV Schedule
Thursday: 4:00 – 7:00 p.m on Golf Channel
Friday: 4:00 – 7:00 p.m on Golf Channel
Saturday: 1:00 – 2:30 p.m on Golf Channel
3:00 – 6:00 p.m on CBS
Sunday: 1:00 – 2:30 p.m on Golf Channel
3:00 – 6:00 p.m on CBS
Want to play like last week's 2018 Memorial Tournament winner, Bryson DeChambeau? Make sure you come by our website for his Cobra Golf same length irons!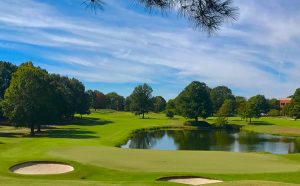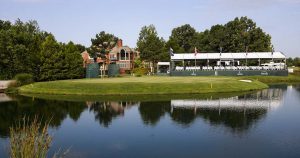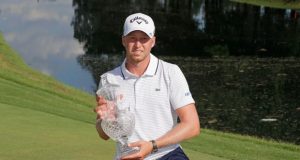 Daniel Berger is a 2x winner (2016, 2017) Berger is a 25-1 odd for the 2018 St. Jude Classic.