Cleveland CBX Wedge Spotlight
Last week we took a quick look at the Cleveland RTX 3 wedges, and this week we are spotlighting the Cleveland CBX Wedge. Cleveland introduced these wedges in 2017, and they are a cavity back wedge with a progressive design that is designed to transitions better with your cavity back irons. Below you will find review videos and other highlights on these wedges. Enjoy, and don't forget to leave your own thoughts on what you think about the CBX wedges!
Here are some of the Cleveland CBX Wedge's features.
A cavity back design helps produce more forgiveness and distance.
The Dual-V sole provides more versitily with better forgiveness
With Rotex Face Technology, get more consistant shots with tour-level spin.
Feel Balancing provides a better sweet spot for more consitant performance.
And a progressive design helps ease the transition with your cavity back irons.
Cleveland CBX Wedge: Short Game Changer
In this promotional video, Cleveland introduces their groundbreaking CBX Wedge. More than half of golfers play cavity back irons, so Cleveland golf created the CBX cavity back wedge to meet their short game needs. These are a short game changer! Cleveland goes on to talk about all the tech and design features that are used to create these incredible wedges. Take a look at the video and learn more!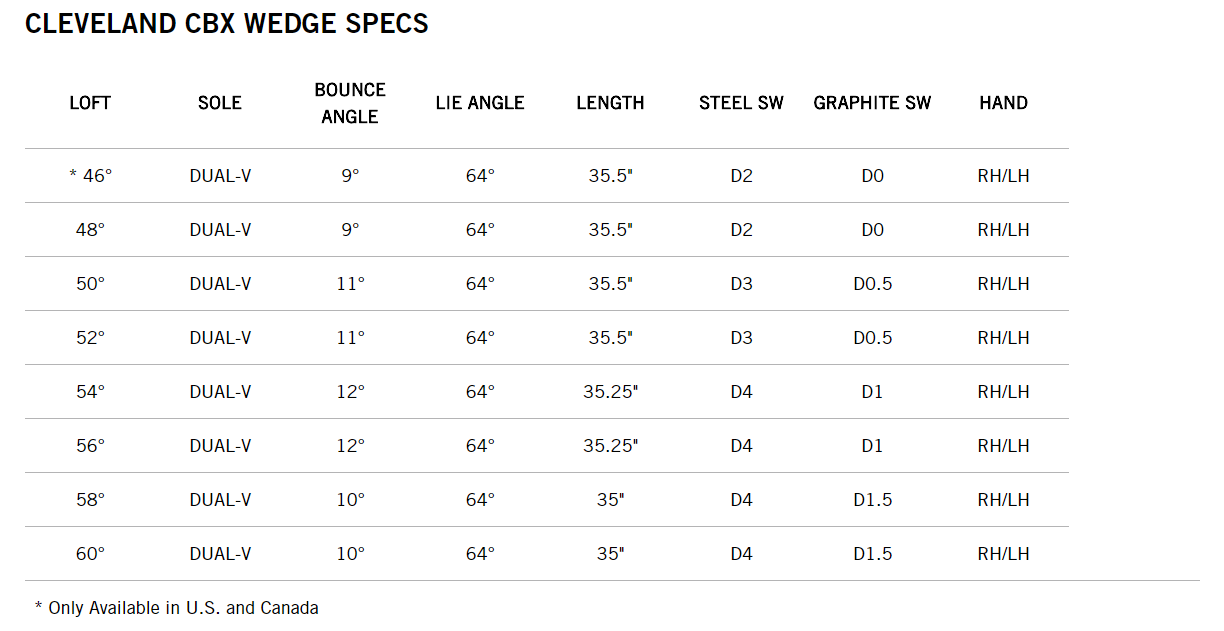 Cleveland CBX Wedge – Mark Crossfield Review
In this video, Mark gives his impressions on the Cleveland CBX Wedge, and he is accompanied by Zack, a representative from Srixon/Cleveland. Mark picks Zack mind about all the aspects of these cavity back wedges. He talks about how they differ from blade wedges and what this means for the average golfer. Zack really goes into the details about the technology and design put into these wedges and how it all can help your short game. From what is said in this video, these truly are game improvement clubs. And in true Mark Crossfield style, he hits shots around the course to put these wedges through its paces. Take a look!
Cleveland CBX Wedge Review – Golf Monthly Review
Golf Monthly does a detailed rundown on the tech and design that goes into the Cleveland CBX Wedges in this review video. They then give their overall opinion and impressions on this creative wedge design. Take a look at this video if you want to get down into the nitty-gritty details of the excelent and inovative CBX wedge!
Products highlighted in this article:
And don't forget to enter to win a FREE Cleveland CBX 3-Wedge Set from RockBottomGolf before the contest ends!