7 Celebrities You'd Never Guess Love Golf!
Scratch's Shots Of The Week

Of course we all know of the classic celebrities from back-in-the-day that loved to play golf like Bob Hope, Dean Martin, Katharine Hepburn, Audrey Hepburn, Frank Sinatra, Bing Crosby, Harpo Marx, etc. And there some more recent celebrities who have made their love of golf pretty clear like; Bill Murray, Mark Wahlberg,  Jake Owen, & Michael Jordan. But you may be surprised, or maybe not, to find out how many other celebrities LOVE the game as much as we do.
1.

Sylvester Stallone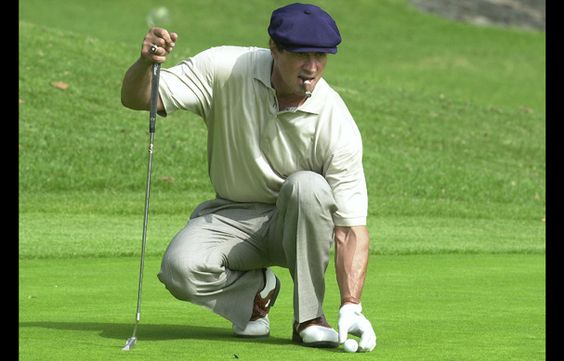 Looks like Rocky Balboa himself enjoys hitting the links from time to time. In fact, he made Golf Digest's 100 Top Hollywood Golfers list in 2007, with a handicap of 11.4, tied for 40th.

2. Catherine Zeta-Jones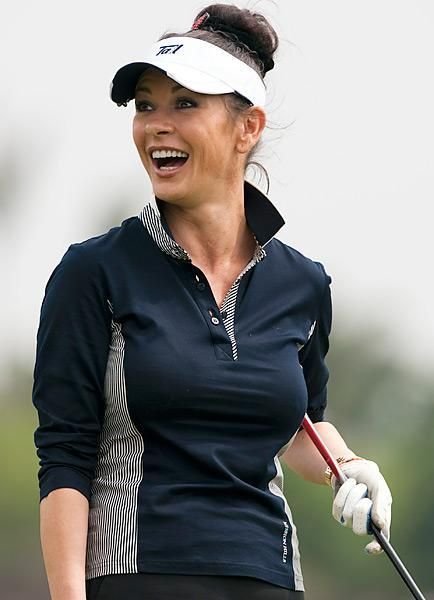 Catherine, and her husband Michael Douglas also enjoy the game! She plays at a course in Bermuda, where she lives, twice a week!
3. Morgan Freeman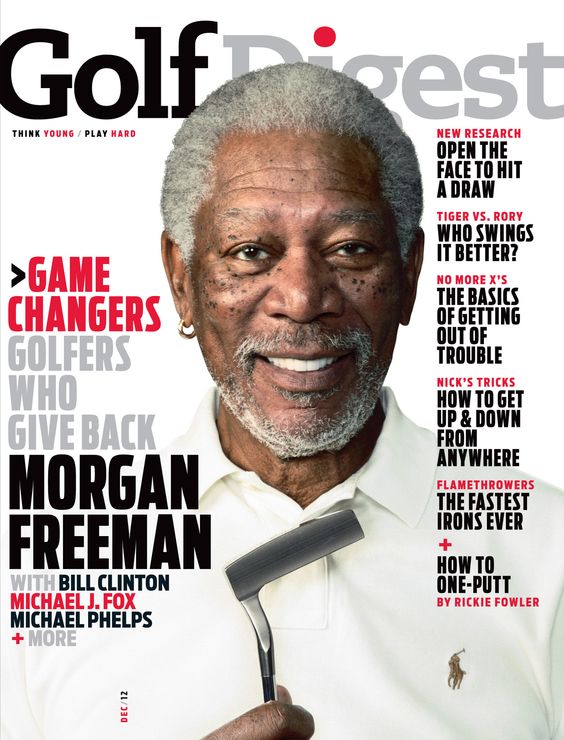 Morgan Freeman swings his golf clubs with just one hand! He also grew up caddying at a golf club in Greenwood, Mississippi.
4. Jessica Alba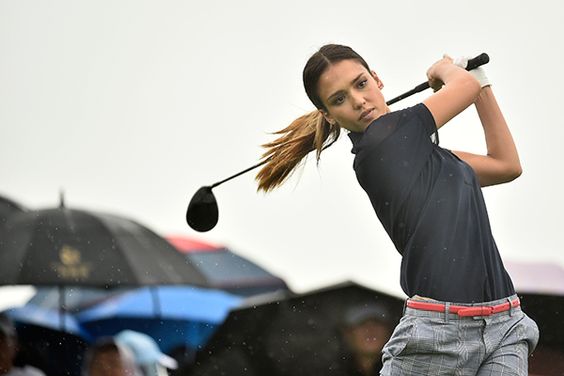 Jessica partnered with John Daly at the World Celebrity Pro-Am in China a few years ago. She's got a hanidcap of 22.
5. 

Anthony Anderson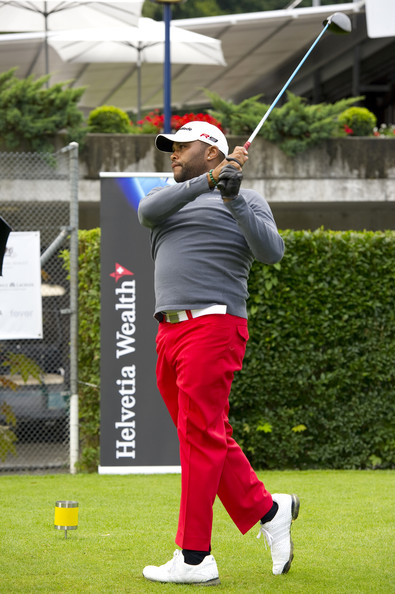 Anderson says that he's a Golf junkie. He's been playing for about 20 years and considers himself friends with several Pro golfers like Tiger Woods and John Daly. After having their golf swings analyzed, he realized that he and John Daly had almost the exact same swing!
6. Alfonso Ribeiro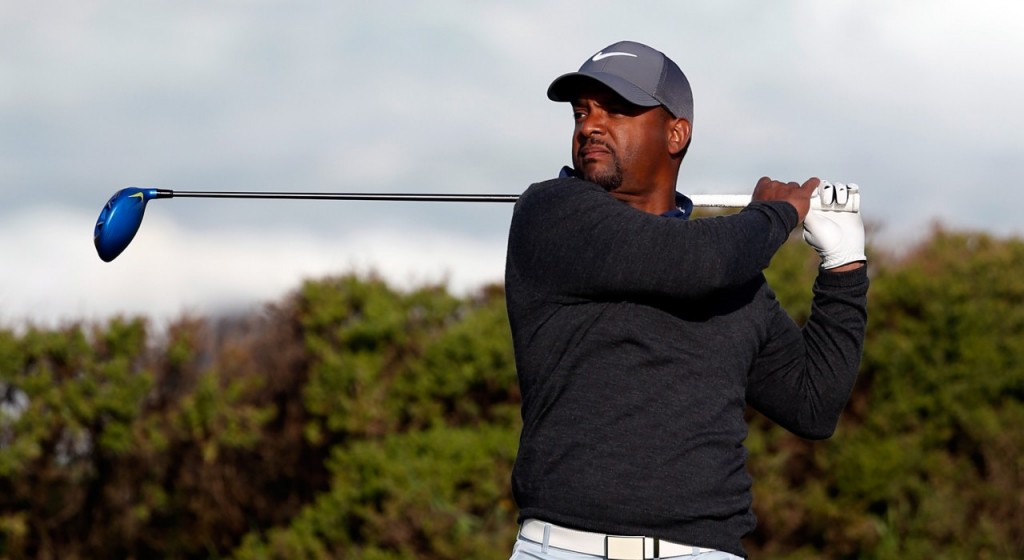 Fan-favorite, Alfonso Ribeiro, who played Carlton on The Fresh Prince of Bel-Air, participated in the Justin Timberlake Shriners Hostpital for Children Open Championship Pro-Am in 2009. He's been known to do "The Carlton" for his fans on the golf course a time or two.
7. Michael J. Fox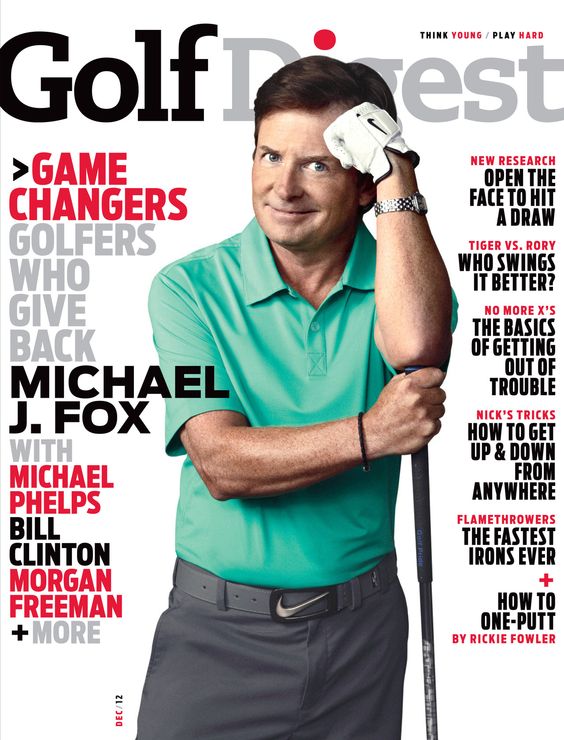 Michael has played at several Outback Steakhouse Pro-Am Tournaments over the years. The Michael J. Fox Foundation, which supports the research of Parkinson's disease, is one of the organizations that receives some of the money from this event.
Other noteworthy golf lovers include Mary Stuart (Queen of Scots),  Amelia Earhart, Humphrey Bogart, Billy Graham, Joe DiMaggio,  Fred Astaire, Billy Crystal, Tim Allen, Nicole Kidman, Kenny G, Tony Romo, Cameron Diaz, Tom Cruise, Halle Berry, Will Ferrell, George Lopez, Clint Eastwood, Will Smith, Falcon's team member Matt Ryan, & Harland (Colonel) Sanders–  the KFC guy!!