Cleveland Launcher UHX Irons Spotlight
Welcome back, fellow Rockheads! Cleveland has come out with a new iron set targeted at mid-handicap golfers. The Cleveland Launcher UHX Irons boast utility long irons built to forgive and the short irons built for control. It is the iron set that "does it all." Take a look at the specs and features below to find out more!
But what do you think? Will you be checking out the new UHX irons when they come out of pre-sale? Do they live up to the hype? Let us know down in the comments.
Cleveland Launcher UHX Irons Feature Highlights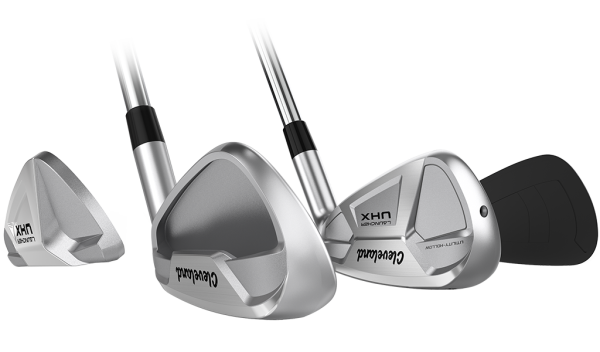 Hollow and Cavity Back Construction – Hollow long irons produce more forgiveness with lower, deeper weight distribution. And cavity-back short irons deliver more control when attacking the pin.
Variable High Strenght Steel Face – A variable, high strength HT1770M steel face insert produces explosive ball speeds for more distance, even on toe and heel impacts.
V-Shaped Sole – Featured in both the hollow and cavity back designs, the V-Shaped Sole improves turf interaction for higher speed retention at impact.
Tour Zip Grooves – Laser Milling and Tour Zip Grooves deliver the highest spin for optimal control throughout the Launcher UHX Irons.
The Launcher UHX Irons deliver the perfect blend of distance and accuracy. Featuring hollow long irons for explosive distance and cavity back short irons for ultimate control, launch it with the new Cleveland Launcher UHX Irons.

Cleveland Golf
Launcher UHX Irons Specifications

Launcher UHX Irons — Forgiveness AND Control
Cleveland Launcher UHX Irons
Distance demands speed, so we made you faster. Launcher UHX long irons feature an HT1770M steel face, a steel that's rated 'high strength.' That makes it resilient enough for a variable thickness pattern, our first ever in a set of irons. This pattern—thinner on the toe and perimeter but thickest near the heel—makes you faster across the face and longer on every shot.

Cleveland Golf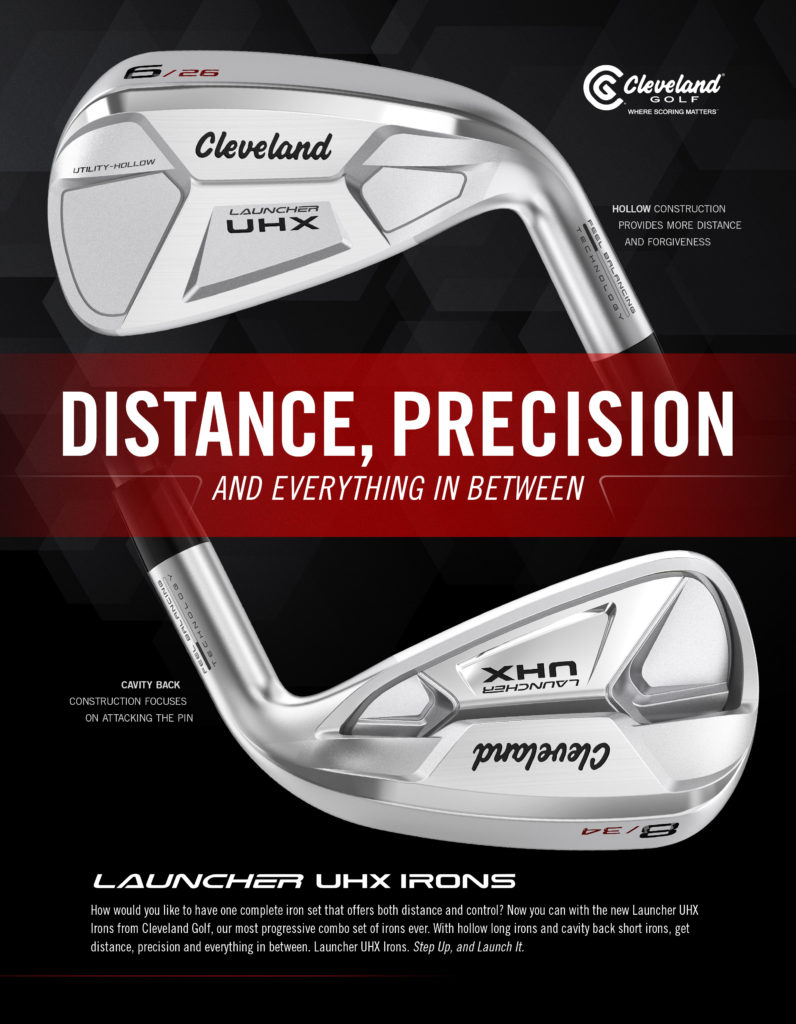 Before you go, take a look at all the other awesome Cleveland gear here on the blog. Take a look at the Launcher HB Turbo Drivers, the Cleveland CBX 2 wedge, and TONS more here.