On The Range at The Farmers Insurance Open
*Disclaimer – The opinions in this blog are not associated with Rock Bottom Golf, they are the opinions of the writer*
This week we begin our journey with the On The Range blog series! We are excited about this new journey with YOU our Rock Heads. This week the PGA Tour heads to La Jolla, California for the Farmers Insurance Open. Head over to Tee It Up With Rock Bottom Golf for a preview of the event. This week we will address the field of players and we will make a prediction of who we think has the best chance to win the event.
Farmers

Insurance

Open
Event
The Farmers Insurance Open is played at Torrey Pines golf course in La Jolla, California. The property is a 36 hole municipal course. The south course is one of the longest course played on the PGA Tour (7,698 yards). The course will host the 2021 U.S. Open. For more on the event, player field, tee times, weather and general information head over to our Tee It Up blog!
Predictions
Winner
UPDATE – Jon Rahm T5 (-14). Rahm is a young player on tour but he is a star in the making. While he did not win the event he did have a good showing, 2019 should be a good year for Rahm.
Jon Rahm (+1100) – Rahm has been playing very solid so far in 2018/2019 season. Back in December, he won the Hero World Challenge, T8 (-13) at the Tournament of Champions in early January, and a 6th place finish (-21) at last weeks Desert Classic. This week Rahm is the odds on favorite to win per multiple "Vegas" sites, we agree with the experts and will go with the safe pick.
Wild Card
UPDATE – Tiger Woods T20 (-10) – While not the finish Tiger would have liked, we feel positive that his game is starting to turn around and he should enjoy more success this season than he has in the past few.
Tiger Woods (+1750) – We know this is and is not a popular pick but he has won the event 7x times! You're reading that right, 7X TIMES. When you dominate an event like Tiger has then you're bound to get picked as a possible winner.
Wild Card
UPDATE – Rickie Fowler T66 (-1) – Not our best pick…This was Rickie's first event of the season and it was not his best showing. Everybody has an off day, Rickie will turn it on in 2019, we can almost guarantee his name will continue to be in this blog!
Rickie Fowler (+2900) – Rickie is a spokesman for Farmers Insurance, could this give Rickie an inside track at the win? No, but currently Fowler has played T4 (-17), T16 (-14) and T5 (-13), this week could be a 1st place finish. The only thing that worries us is Rickie will have to shake off some rust, he has not played since 12/2/2018.
Bold Prediction
UPDATE – Nick Watney T72 (+1) – This was a bold prediction, Watney started off well enough in Round 1 (E), Round 2 (-4) but the weekend was not kind, Round 3 (+2) Round 4 (+3). Watney is not one of the biggest names on tour but he has had a solid career and is having a good year thus far. We hope that we are able to pick him again this year!
Nick Watney (+10000) – Yes, you are reading this right! In 2009 Watney won this event, the 10-year challenge has been making the rounds on social media, could this be the 10-year challenge for Watney? So far this season he has played 6 events, 5 he finished with 1 missed cut (Safeway Open). Watney is certainly not on top of anybody's list to win the event but neither was last weeks winner, Adam Long. After all, this is a BOLD prediction.
What do YOU think? Are we playing it safe, crazy, way off the mark? We want to hear from YOU!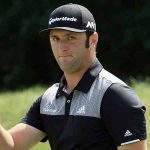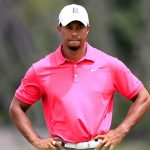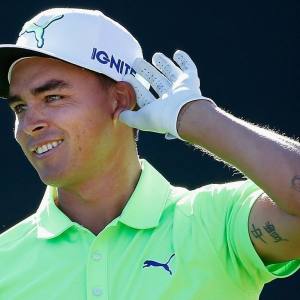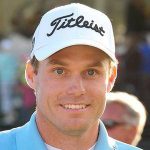 *Player (Betting) Odds Are Based On Information From Action Network