Congrats to the US Team for takin' care of business & beating the International Team last weekend at the Presidents Cup! It was a solid team performance lead by (who else?) Tiger Woods, while Phil Mickelson and Steve Stricker both played impressive rounds for Uncle Sam.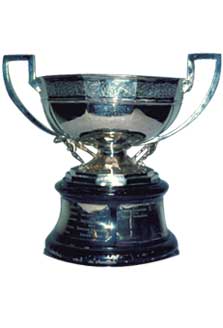 But boy, watch out for Ryo Ishikawa! For being only 18 years old, this Japanese golfer showed some nerves of steel and TONS of potential. Between him and Rory McIlroy, the game of golf has some strong young prospects on the horizon.
Other than that, this Caveman's gotta say it was business as usual at the Presidents Cup. Except I can't quite figure out why Michael Jordan was there… any theories? A few final thoughts: This pretty much marks the end of the golf season as far as the major television networks are concerned… Anyone else get a little sick of Dan Hicks constantly referring to Tim Clark's (lack of) height? … Gotta say the Ryder Cup is still my favorite – do you agree?