Cobra KING F9 Irons Spotlight
Greetings, Rockheads!
In this post, I am spotlighting the NEW Cobra KING F9 Irons to follow up on the recent KING F9 Driver spotlight. Just like the F9 Drivers, the Cobra KING F9 Irons pack tons of tech and cutting-edge design features into an awesome looking club. These Irons come with a Speedback design for maximum ball speed, launch, and carry. And they also have vibration dampening materials for better sound and feel.
Take a look below at all the features and tech that go into each of these game improvement irons. And let us know what you think in the comments! Will you be gaming the new Cobra King F9 Irons?
Cobra KING F9 Irons Feature Highlights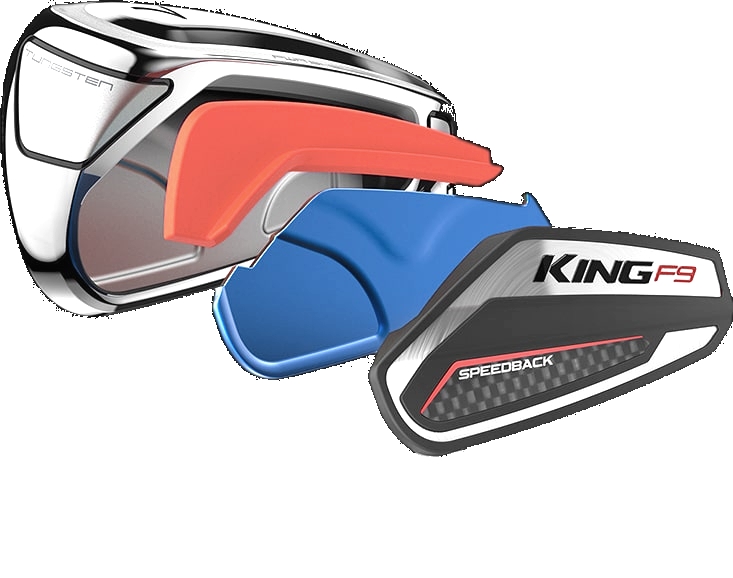 Speedback Design – Speedback is a steel belt that adds more mass low and wide which creates a lower and deeper CG maximizing ball speed, launch, and carry.
Best in Class Feel – Vibrations are dampened on every shot with three lightweight materials. The addition of these materials create a softer and more responsive feel.
CNC Milled Face and Grooves – The CNC milling process allows for precise flat faces, lofts, and groove shaping usually only found on player's irons.
Progressive Spin Technology – Progressively optimized spin performance groove shapes are CNC milled into each face.
Progressive Hosel Length – Progressive hosel lengths are used in each iron to promote control and accuracy.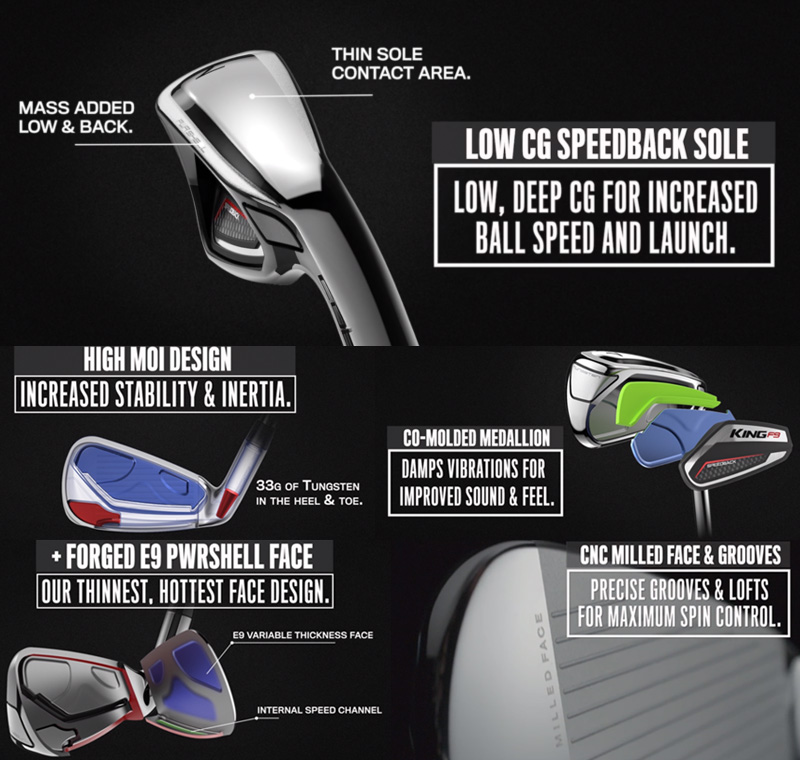 Bryson DeChambeau Meets The KING F9 Irons
Rickie Fowler Hits The KING F9 SPEEDBACK Irons
COBRA F9 ONE LENGTH IRONS | Mark Crossfield video review
In this video, Mark Crossfield and company do a great, thorough review of the Cobra F9 One Length Irons. They hit some shots inside to see how they play and then go over the design and tech found in each club. Take a look and see what they say!
Products Highlighted in this Article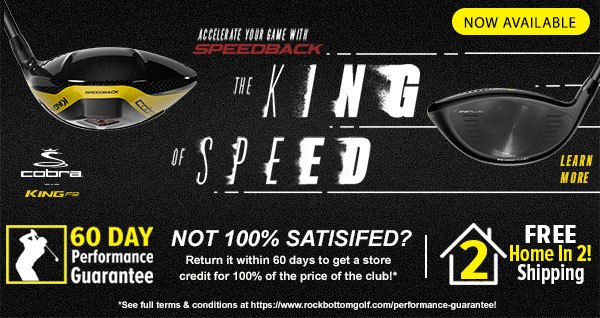 And before you go, don't forget to check out my other Cobra gear spotlight articles. Take a look at the new Cobra King F9 Drivers to go with the F9 Irons, and the Cobra F-Max Superlite gear!