5 Animals You Wouldn't Expect to See on a Golf Course
I'd say there are two main reactions to visitors (of the animal variety) on the golf course. Laughter and fear. Which reaction you choose is all depending on the kind of animal and also probably whether or not they snuck up on you!
Here are some entertaining examples of animals you probably wouldn't expect to see! Enjoy!
5. Bears
Last September (2016), at Waterton Lakes Golf Course, in Alberta, CA, these two bears battled it out….with the flag pole!
4. Mountain Lion
Okay, now we've seen lions, we've already seen bears, all we're missing are tigers!
Apparently there is just something about that flag pole that these wild animals don't like. In any case, I'd say it's about time to run…
3. Foxes
This little one interrupts a golf group on an unknown golf course.
And here's another fox, at Canyon River Golf Course, in Missoula, MT, though he seems to be acting a bit more fox-like…
2. Giraffes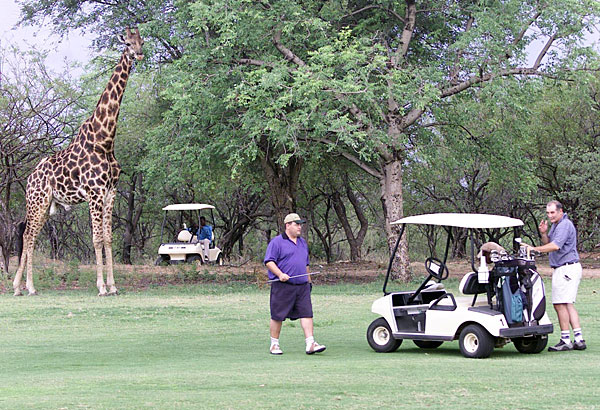 This giraffe, at Hans Merensky Golf Course, in Phalaborwa, South Africa looks like he wants a go at it!
1. Sharks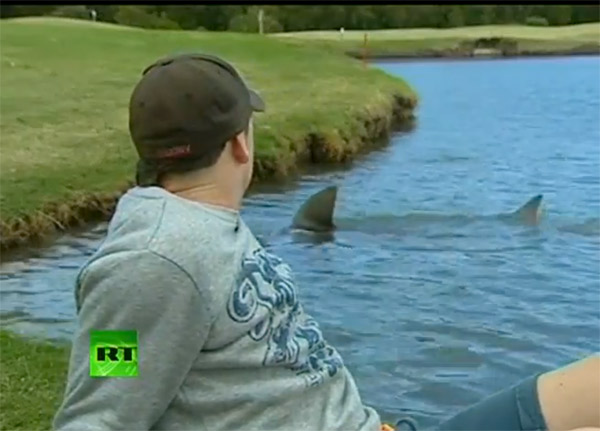 Finally, probably the last animal you'd expect to see on a golf course, sharks! Carbrook Golf Club in Australia actually has Bull Sharks living in one of their water hazards. Yikes!
Bonus:
Here 's a PGA Tour video (from a few years back) with their Top 10 Animal Encounters.