Used Golf Balls: The Process From Dirty to Delivered
Golf is a popular sport worldwide, and as any avid golfer knows, golf balls can be quite an investment. That's where used balls come into play. They are a cost-effective alternative and contribute to a more sustainable future by giving these balls a second life. In this article, we examine the fascinating process that transforms dirty, used golf balls into ready-to-play gems, shipped directly to your doorstep.
Watch this video to see the process of recycling used balls at Rock Bottom Golf!
Transforming Used Golf Balls At RBG
The process of transforming used balls begins with collecting them from sources like golf courses, driving ranges, and golfers LIKE YOU! The NetLoadSort system cleans the balls in one or two passes, reviving their appearance. Experts then sort the balls by size, brand, and condition, storing them temporarily in buckets. Finally, workers pack the cleaned and sorted golf balls into reusable ammo boxes, shipping them to customers worldwide.
Recycling and reusing golf balls allows golfers to save money while contributing to a greener environment. When choosing processed balls, golfers make a conscious decision. They aim to minimize waste and adopt an eco-friendly approach to the sport. This sustainable practice helps preserve resources, decreases pollution, and ensures the longevity of the game everyone loves.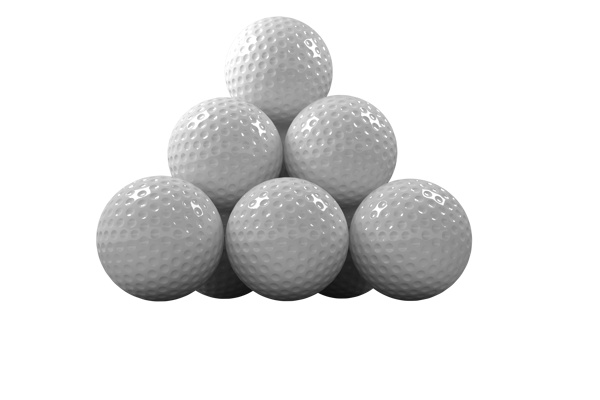 Eco-Friendly Golf: Recycling Balls
By recycling and reusing balls, golfers save money and contribute to a greener environment. Opting for processed balls reflects a conscious decision to minimize waste and foster a more eco-friendly approach to the sport. This sustainable practice helps conserve resources, reduce pollution, and supports the game's longevity.
Before You Go!
Now, we'd like to hear your thoughts. Have you ever tried using recycled balls? If so, how was your experience? Do you believe that this eco-friendly approach is essential to preserving the environment and promoting sustainability in golf? Share your opinions and experiences with us in the comments section below.
Also, don't forget to check out our other great golf-related articles here! Find out the best Garmin golf electronics for 2023! Are you interested in used golf clubs, too? Then read all about The Complete Used Golf Clubs Buying Guide: How To Buy And Sell! Want to know more about the top golf brands around? Then you should read Tech & Style On The Course: The 6 Best Golf Brands In 2023!
Happy eco-friendly golfing!