Tour Edge Exotics EXS Driver Spotlight
Hey there, Rockheads! I have the Tour Edge Exotics EXS Driver for you this week! It was recently given the MyGolfSpy's Most Wanted Best Value Driver award. Take a look at the video below from MyGolfSpy all about the 2019 most wanted drivers to see what they had to say about the EXS Drivers and Tour Edge.
Even though the Tour Edge Exotics EXS Driver costs less than some of its competitors, it still comes packed with TONS of technology and design features to improve your performance off the tee.
What do you think? Is the Exotics EXS Driver good enough to go into your bag? Do you already game them? Let us know in the comments!
The EXS driver brings together absolute beauty with every technology available in modern driver design.
DAVID GLOD
PRESIDENT, FOUNDER & MASTER CLUB DESIGNER
Tour Edge Exotics EXS Driver Feature Highlights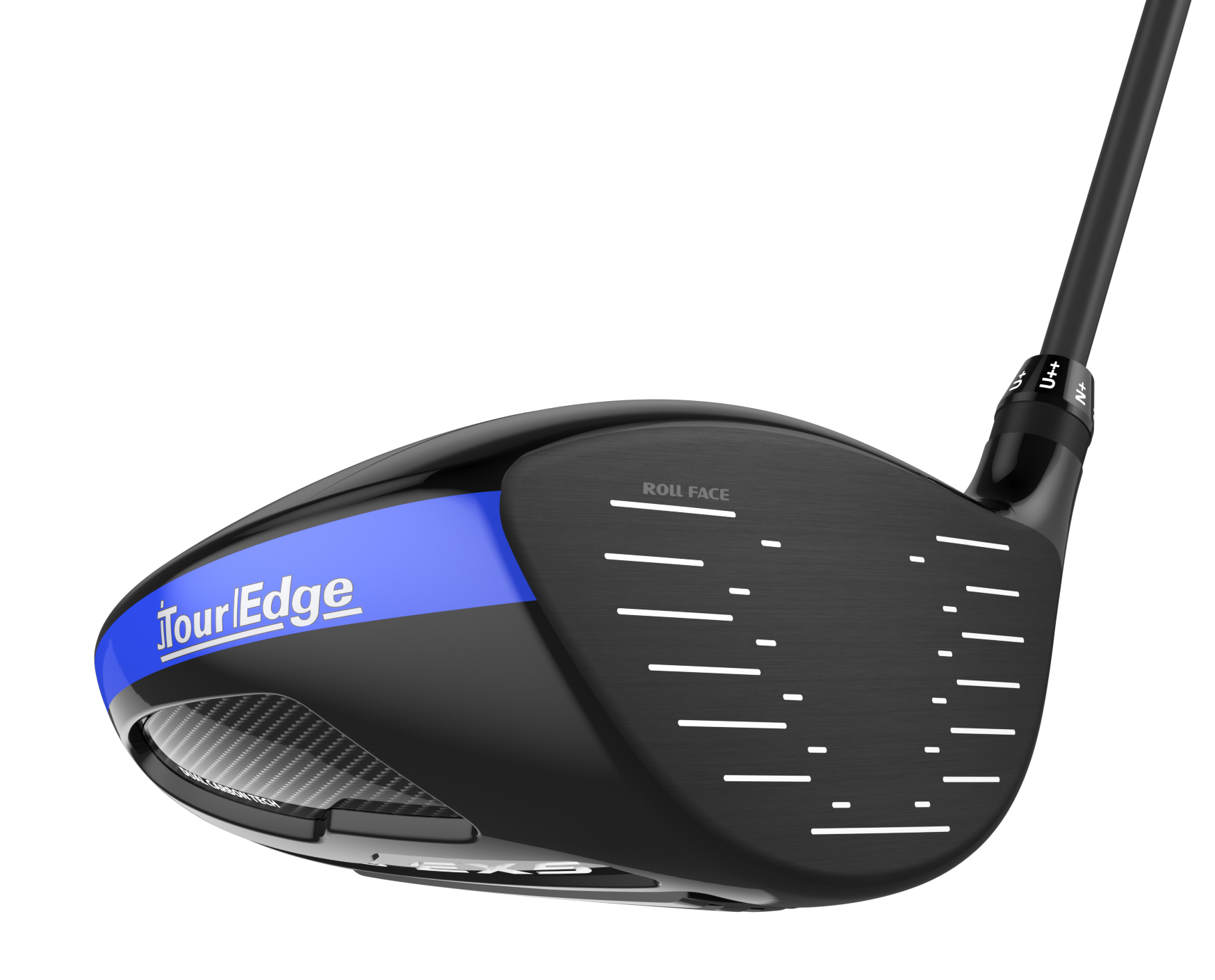 Adjustable Loft Settings – Adjustable up to +/- 2 deg. of loft with an additional three upright lie angle settings.
Dual Carbon Tech – The EXS driver comes with a carbon crown and toe that provide superior weight savings.
Slipstream Sole – The wide speed channels of the Slipstream Sole increase overall clubhead speed.
Flight Tuning System – Two sole weights can be swapped around to dial in launch angle and ball flight.
Role Face / Cup Face – Rollface technology on the toe promotes straighter shots.
Variable Face Thickness – Optimal forgiveness is created from variable thin and thick strategically placed face compartments.
The aerodynamics in the EXS driver are greatly enhanced by a more sloping crown and wider speed channels on the sole. The new, more tapered head profile also reduces aerodynamic drag.
Tour Edge
Exotics EXS Driver Commercial
Get the low-down on the tech and design features of the EXS driver in this video. Tour Edge certainly didn't skimp on the features golfers need in this awesome driver! Check it out!
Exotics EXS Driver – Tour Edge promo video
In this video, Tour Edge introduces the Exotics EXS Driver from master club designer David Glod. Get a more detailed look at all the specs and technology found in this great looking driver. There is a ton of details in this short video!
If you demand the best of the best in technology and performance, look no further than the new ultra-premium line of Exotics EXS by Tour Edge.
Tour Edge
My Golf Spy talk the "Best Value" Driver
Products Highlighted in this Article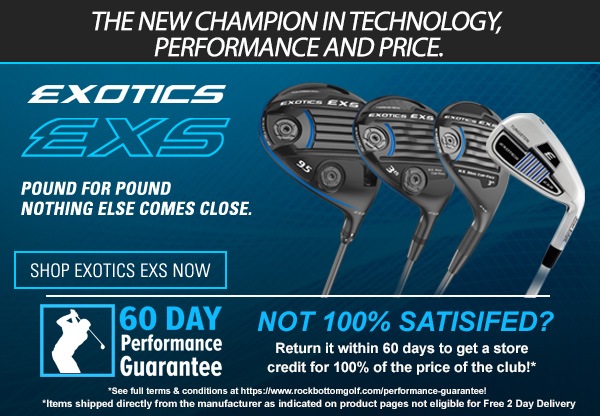 And before you go, check out our other Tour Edge gear blog posts like the CBX Fairway Woods, the Hot Launch HL3 Irons, and MANY more!