8 Coolest Golf-Themed Home Furnishings
Hello, Rockheads! I have searched the interwebs from tee to pin to see if I couldn't find some of the coolest golf-themed home furnishings to decorate your Cave! Let me tell ya, there were a whole buncha sand traps and water hazards in the bunch. But here are a few of my favorite hole in ones! Enjoy, and if you have some favorite golf-themed home furnishings that I missed, leave a comment below, and it might get added to the list!

Golf Course Wall Art
Well, let's start by classin' the place up a bit! This golf wall art is a daily reminder of where I want to end up on a regular basis! GOALS!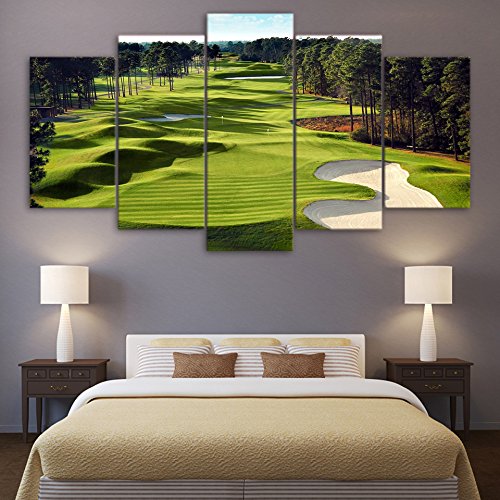 Golf Ball Outhouse
Ok, not really home furnishings, but who wouldn't want a golf ball outhouse?! This is the perfect back (or front) yard addition. Practicing your swing out in your yard? Why go inside when you have the bathroom right there? Win-Win!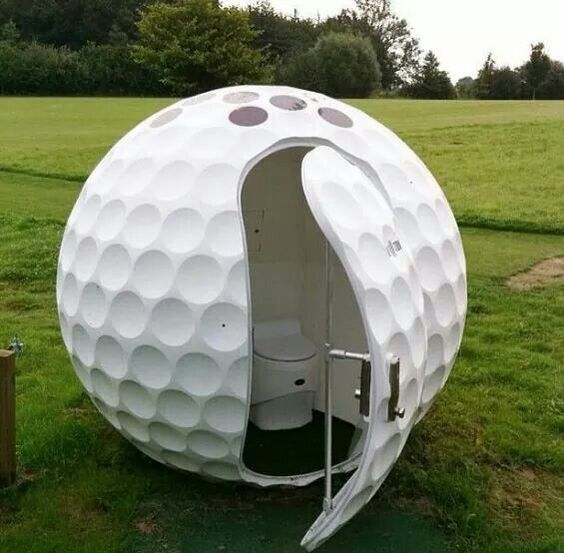 Golf Ball Chair
We are usually walking the course, but when you do have to sit, you are covered. Just get one (or more) of there bad boys and sit in golfin' style.

Golf Table Lamp
Let there be light… golfin' light! Pepper some of these golf table lamps around and light up your house like a golf pro! And, yes, these are the lights I imagine all the pros use in their own homes. Classy!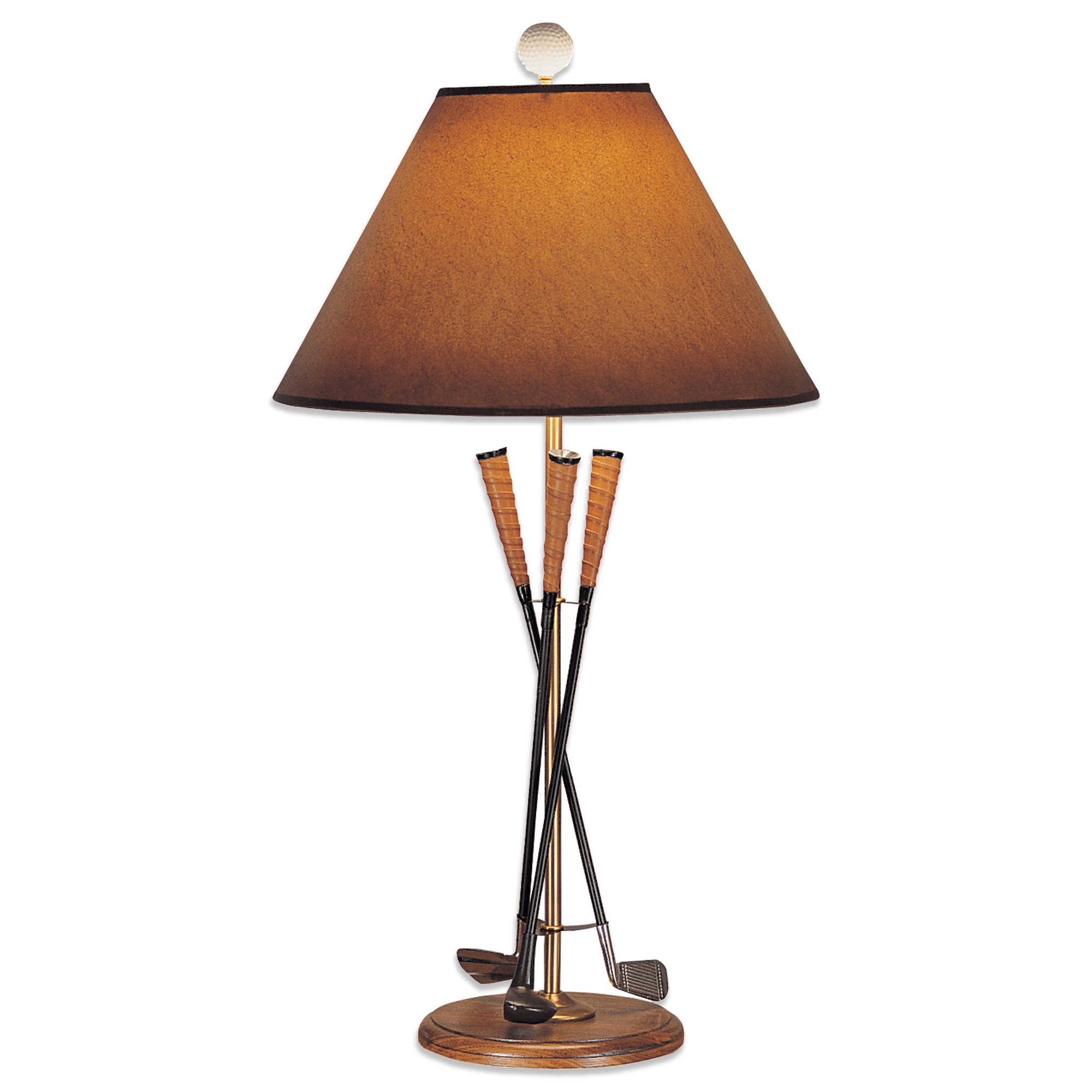 Kneeling Golf Figure
I'm always thinking about my game and how I can improve… and how to train my golf ball to avoid traps… and trees… and windows… and small to large woodland creatures, etc. I feel this figure of a kneeling golfer is the perfect addition to my cave!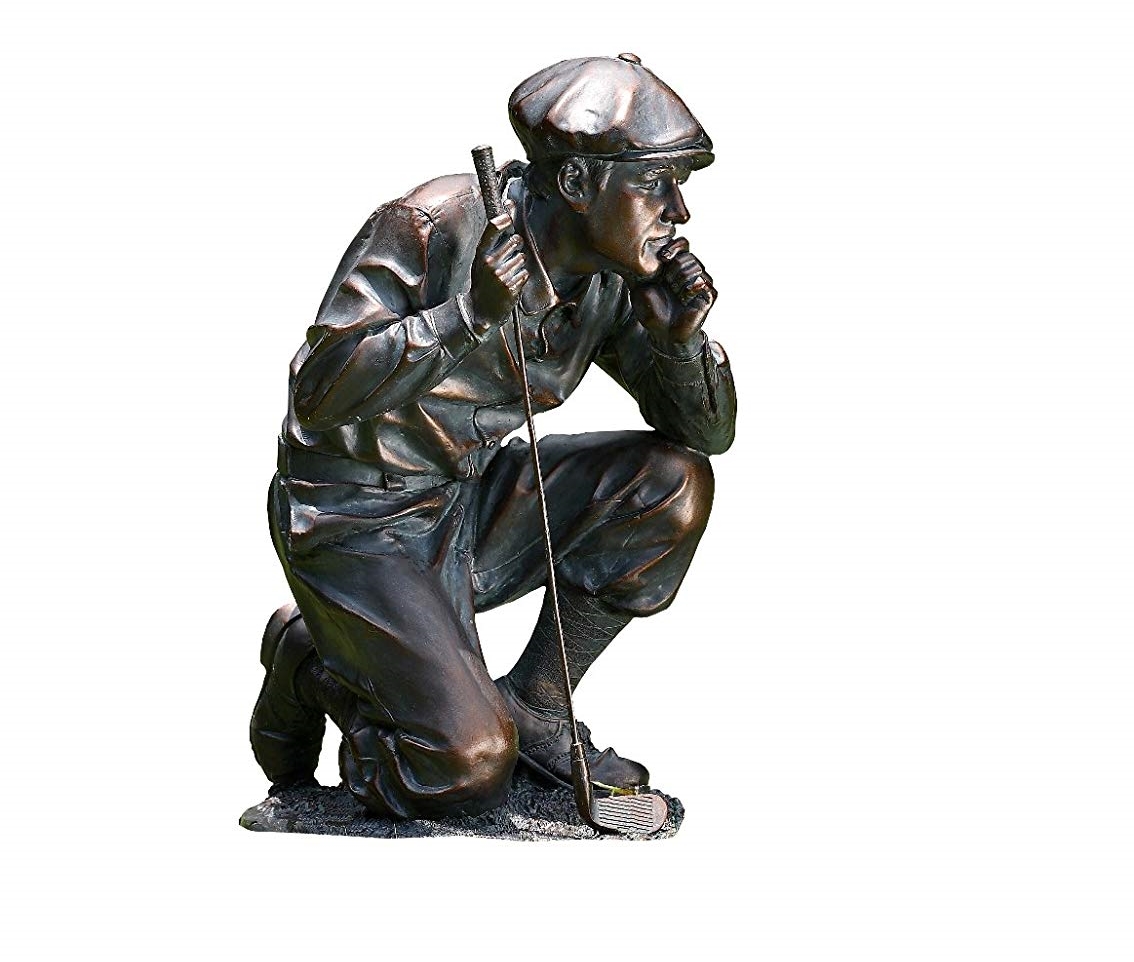 Gone Golfing Doormat
Let the world know where you can be found in passive-aggressive style with this doormat. Even when I'm not physically golfin', I am mentally golfin' and can't answer the door at this time.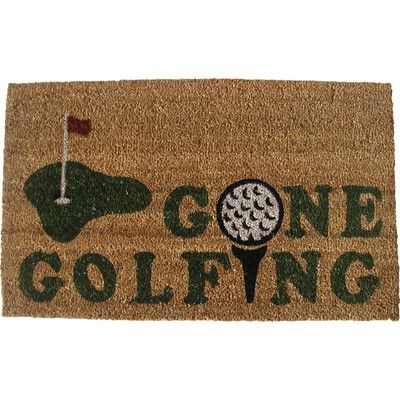 Golf Club Ball Chair
Class up your man cave bar with these golf-inspired bar chairs. Golf clubs… not just for golfing anymore. Now you know what to do with your old clubs if you are handy, or alternatively, you can always trade your old clubs for some money towards buying brand new clubs here, or check out the banner below! Either way.
Golf Themed Wine Rack
I know what you are thinking. Wine? What is a wine? And why do I need a rack for it? But consider… a bottle rack is a bottle rack whether it is for wine or beer! And there you go. Instant beer rack to put next to your golf ball chair. No more waiting for someone to bring you a beer. No, those days are over. Just reach into your beer rack and enjoy!
Pro tip: stock with cold beer and drink quickly, but responsibly, for best results.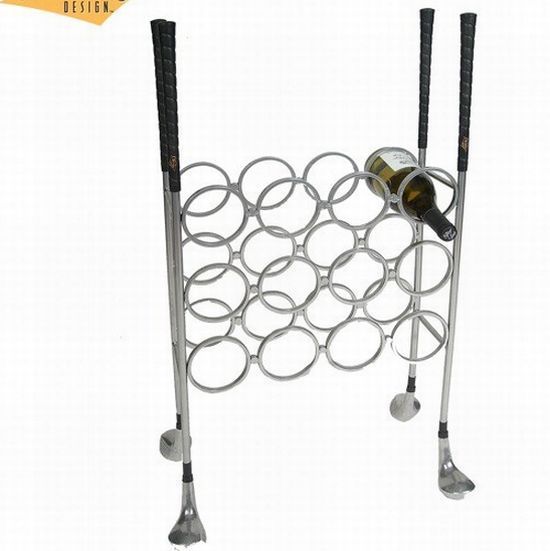 But Wait, There's More!
These Golf Themed Home Furnishings are just the beginning! We have more lists from the world of golf to inspire your home design choices as well! One of my favorites is our list of Golf Inspired Man Caves. One day I will have one too as soon as I can convince Mrs. Golfer that it is a wise home design choice. Along those same lines, and something else to persuade Mrs. Golfer about, is our 5 Golf-Inspired Backyards You'll Drool Over. Between the two, we will have a golf-inspired house, inside and out. What else could you ask for? Maybe the golf ball outhouse pictured above? I think so!