5 Golf-Inspired Backyards You'll Drool Over
Wouldn't it be awesome to combine your love of golf with the added convenience of not leaving the house? Unfortunately, we know you and I will probably never actually have one of these (dare to dream), so join us in drooling over these amazing golf-inspired backyards.
In case you are looking for your next project, here's a link on how to build one yourself. And here are some tips on ways you could use a backyard putting green to improve your short game!
Hazards
Here's a putting green that has plenty of hazards to keep it's owner's short game strong: rough, rocks, and a creek surrounding the green!
Focal Point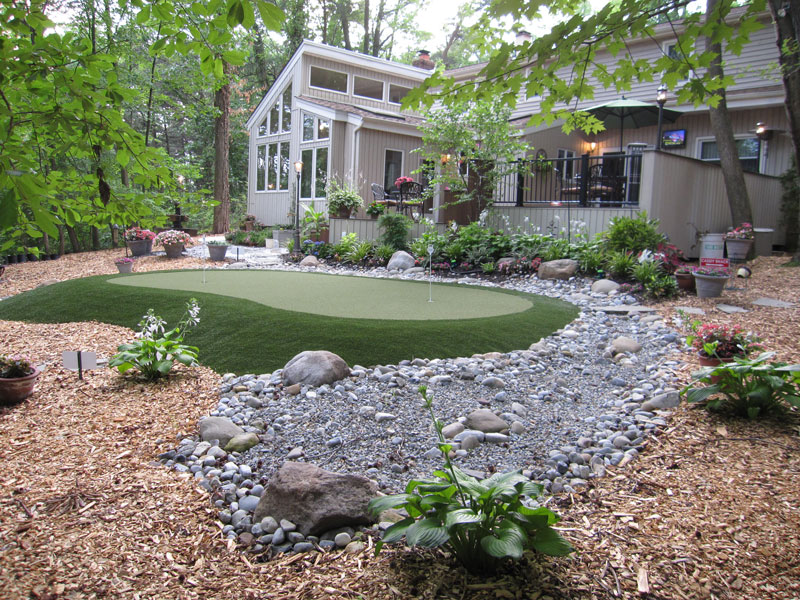 Here's a yard where the owner clearly wanted the green to be the main attraction, and it looks great! But I definitely wouldn't want to be chipping back onto the green from the mulch…
Fun for the Family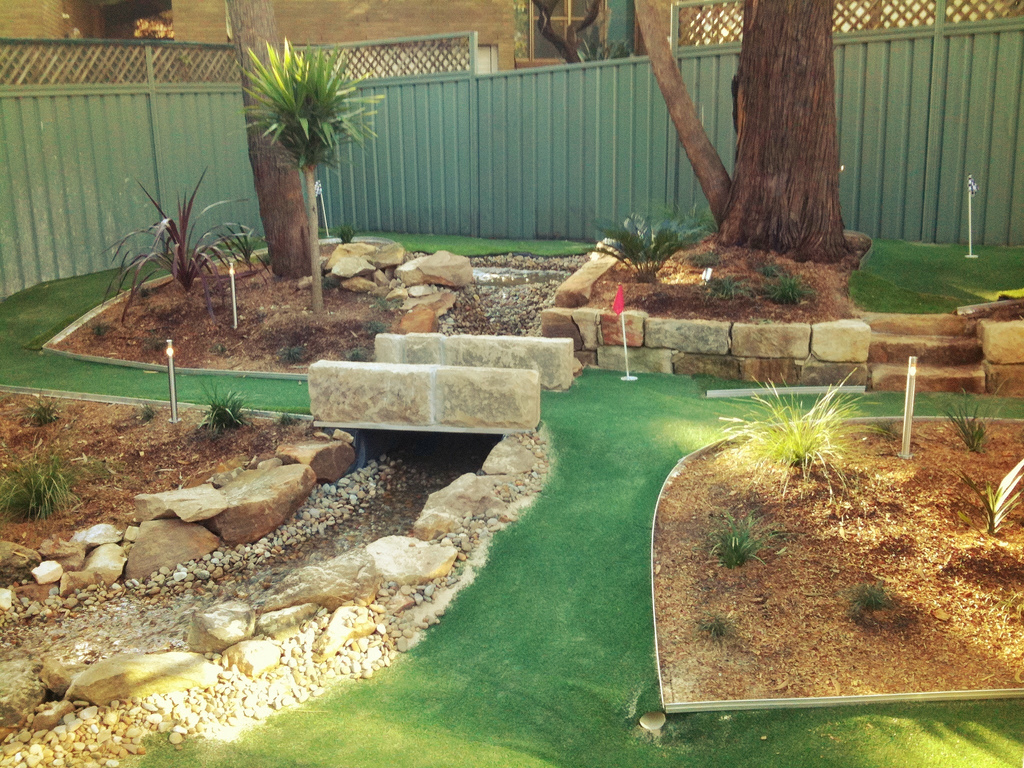 It may be easier to convince the wife of the idea if this is what you had in mind. This'll allow for putting practice with the added bonus of keeping the kids busy! But maybe not at the same time…
Backyard Paradise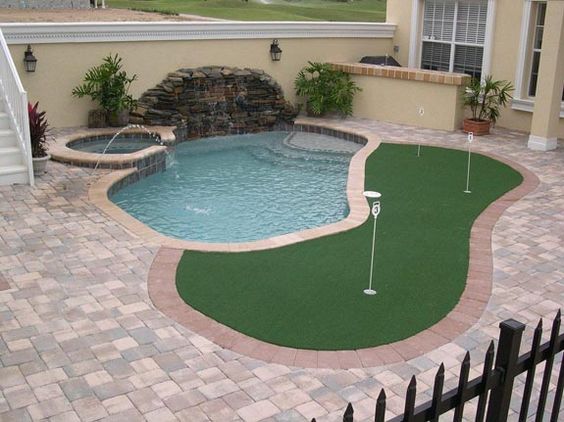 At least when your balls end up in the water here, you can easily go in and get it…which for me, would be a lot!
Entertaining Guests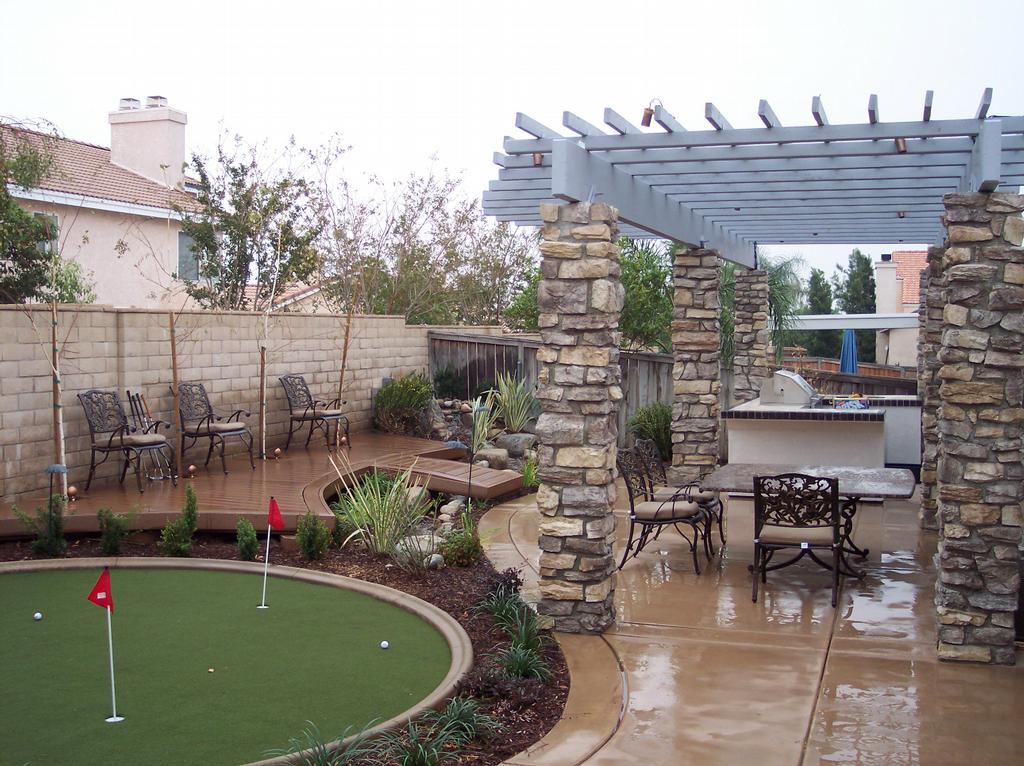 Here's one that's ideal for hosting parties. This backyard is sure to be the hang out spot on guys night.