A Quick Look at The Open Championship
A Quick Look at The Open Championship
This week on the PGA Tour they will be playing 2 events, The Open Championship and The Barbasol Championship. So we will be taking our Quick Look at The Open Championship played in Carnoustie, Scotland at the Championship course on Carnoustie Golf Links.
The Open Championship History
The Open Championship often referred to as The Open or the British Open is the oldest of the 4 major championships. This event holds a distinction as being the only major played outside of the United States. The Open was first played at Prestwick Golf Club in Scotland in 1860. Its first event only attracted 8 golfers who played 3 rounds at Prestwick 12 hole course. Willie Park Sr. won beating Old Tom Morris.
Prestwick hosted The Open from 1860 to 1872, but there was no event in 1871. In 1892, the event was changed from 36 holes to 72. In 1894 The Open was held outside of Scotland for the first time, and Royal St. George Golf Club in England played host. Later, in 1920, the responsibility for The Open Championship was given to The Royal & Ancient Golf Club.
The Open Winners
The Open is an event typically dominated by professionals, but it has 6 amateur victories in its existence, all of which occurred from 1890 to 1930. The event was originally dominated by Scottish and English golfers during the early years, 1860 – 1895. South African, Gary Play won in 1959, beginning the "Big Three" era. The "Big Three" were Player, Arnold Palmer, and Jack Nicklaus. Amongst the 3 of them, they have won 8 Open Championships.
Many big names in golf have won The Open Championship
Arnold Palmer (2)
Gary Player (3)
Jack Nicklaus (3) Runner-Up – (7x Times)
Nick Faldo (3)
Tiger Woods (3)
Willie Park Jr. (4)
Old Tom Morris (4)
Young Tom Morris (4)
Walter Hagen (4)
J.H. Taylor (5)
James Baird (5)
Peter Thompson (5)
Tom Watson (5)
Harry Vardon (6)
What's in a Name?
In Britain, the tournament is known by its official title, The Open Championship or The Open. However, outside of the United Kingdom, it is often referred to as the British Open. But in recent years the R&A has worked with the TV networks to discourage them from calling it the British Open. As a result, NBC contractually forbids its broadcaster from calling it the British Open. Some U.S. critics have argued that the R&A insistence to refer to the event as The Open shows an opinion of exceptionalism.
Carnoustie Golf Links History
Carnoustie Golf Links has a recorded record of golf being played at the property in the early 16th century. The original course was designed by Allan Robertson and Old Tom Morris in 1842. During this time the course was only 10 holes. In 1867 Old Tom Morris came back to Carnoustie to finish the design of all 18 holes. Since that time they have added 2 additional courses, the Burnside Course and Buddon Links.
Carnoustie has hosted The Open Championship 7 times, 1931, 1937, 1953, 1968, 1975, 1999, 2007 and 2018. The Championship course was modified prior to the 1999 Open. The renovations included all the bunkers being rebuilt, bunkers being added and eliminated, and several new tee boxes. There is now also a large hotel behind the 18th green of the Championship course.
Carnoustie has hosted multiple events over the years –
The Amateur Championship (1947, 1966, 1971, 1992)
British Ladies Amateur (1973, 2012)
The Senior Open Championship (2010, 2016)
The Women's British Open (2011)
Alfred Dunhill Links Championship
Golf Channel's The Big Break
The "Carnoustie Effect" was a term coined during the 1999 Open. The course reeked havoc on some of the best players in the world. The saying is defined as "that degree of mental and psychic shock experienced on collision with reality by those whose expectations are founded on false assumptions." By the same token, some refer to the course by its nickname, "Car-nasty."
Tv Guide
All Times are Eastern Standard Time
Thursday – Golf Channel – 1:30 a.m to 4:00 p.m
Friday – Golf Channel – 1:30 a.m to 4:00 p.m
Saturday – Golf Channel – 4:30 a.m to 7:00 a.m / NBC – 7:00 a.m to 2:30 p.m
Sunday – Golf Channel 4:30 a.m to 7:00 a.m / NBC – 7:00 a.m to 2:30 p.m
Round 1 & 2 Pairings
2:41 a.m./7:42a.m. – Tyrrell Hatton, Patrick Cantlay, Shane Lowry
4:03 a.m./9:04 a.m. – Ernie Els, Adam Hadwin, Chesson Hadley
4:36 a.m.9:37 a.m. – Darren Clarke, Bernhard Langer, Retief Goosen
4:58 a.m./9:59 a.m. – Jordan Spieth, Justin Rose, Kiradech Aphibarnrat
5:09 a.m./10:10 a.m. – Jon Rahm, Rickie Fowler, Chris Wood
5:20 a.m./10:21 a.m. – Louis Oosthuizen, Paul Casey, Patrick Reed
5:31 a.m./10:32 a.m. – Tony Finau, Xander Schauffele, Jhonattan Vegas
7:31 a.m./2:30 p.m. – Henrik Stenson, Tommy Fleetwood, Jimmy Walker
7:53 a.m./2:52 p.m. – Rory McIlroy, Marc Leishman, Thorbjorn Olesen
8:04 a.m./3:03 p.m.: Dustin Johnson, Alex Noren, Charley Hoffman
8:15 a.m./3:14 p.m. – Zach Johnson, Adam Scott, Brendan Steele
Photo Gallery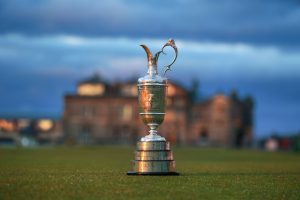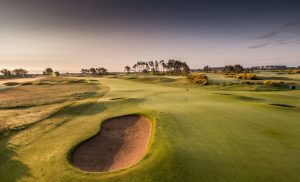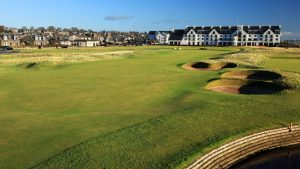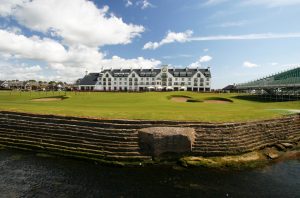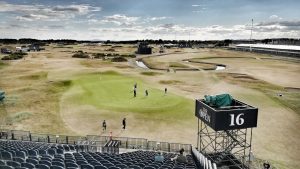 Will Jordan Spieth repeat his 2017 title? YOU can play like Spieth, come by our website to see all the best deals!