The End Is Here: 2015 In Review
Sniff's Weekly Roundup
I've collected the top news and trending topics in the golf world so you can catch up on what you need to know! I've included some of the top stories as well as some of the most interesting stories and links from all around the internet! Enjoy! -Sniff
Here's What's Happened: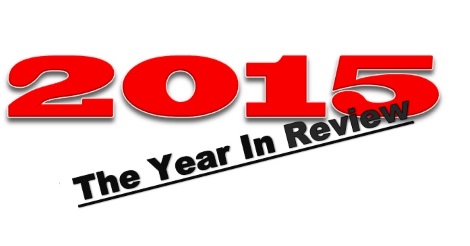 1. With the 2015 calendar year coming to a close, here are some of my favorite year end lists:
Golf.com's Best Golf Shots of 2015
Golf.com's Tiger Woods Disastrous Year in Photos
Golf.com's The Year in Golf Awards
ESPN's LPGA's Top Moments in 2015
PGATour.com's Monster Putts of 2015
PGATour.com's Best dressed winners of 2015
CBS Sports Reasons to be excited for the 2016 golf season: Part I
2. Tiger Woods addresses his hopes for 2016. On his website, Woods opened his letter to fans by saying that "I live in dog years since I turned pro in 1996, so that's 140 years." He goes on to mention his past successes, his future hopes, and does not miss an opportunity to remind us just how great he was. But even more, he reminds us that he is human. He talks about his restaurant's success, how he wants to see the new Star Wars movie, and how he looking forward to college football's upcoming bowl games. We will just have to wait and see how 2016 goes for Tiger Woods.
My final column of the year, happy holidays to all of you and to a great 2016! https://t.co/iGYhFEaNwU

— Tiger Woods (@TigerWoods) December 22, 2015
3. Italy will host its first Ryder Cup in 2022. For the first time in Italian history, The Ryder Cup will take place in Rome, Italy. The 2022 tournament will be played at the Marco Simone Golf and Country Club. In the meantime, the 2016 tournament will take place in Hazeltine, Minnesota, 2018 in Paris, and the 2020 tournament will be at Whistling Straits.
Links I Love: