Justin Thomas Wins In Kuala Lumpur
Sniff's Weekly Roundup
I've collected the top news and trending topics in the golf world so you can catch up on what you need to know! I've included some of the top stories as well as some of the most interesting stories and links from all around the internet! Enjoy! -Sniff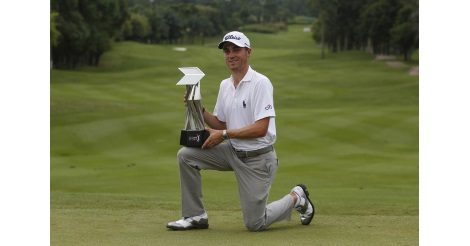 Here's What's Happened:
1. Justin Thomas wins his first PGA Tour Event in Kuala Lumpur. Thomas overcame a double bogey early in the final round on Sunday to win The CIMB Classic in Malaysia. The 22-year-old finished at 26-under for a one-shot victory over former number one in the world, Adam Scott. Thomas set a course record in the second round with a 61. Thomas played his college golf at The University of Alabama.
2. Tiger Woods' old caddie wrote an autobiography. And, yes, it's juicy. From criticizing Woods' handling of the infidelity to claiming he was "treated like a slave", Steve Williams' book Out of the Rough tells the behind the scenes stories from the 13 years Williams caddied for Woods. Williams now caddies for Australian Adam Scott.
3. Sei Young Kim wins for the third time this LPGA season. This time, Kim's win came at The Blue Bay LPGA 2015. Kim started the day tied for the lead and ended up with a birdie on 18 to earn the victory.
Congrats Sei Young Kim on winning the Blue Bay LPGA! https://t.co/BSsgtMKMup pic.twitter.com/OYyImdVWjC — GOLF.com (@golf_com) November 1, 2015
4. Tiger Woods is taking his talents to… Nashville? Reports are circling that Tiger may be eyeing a place to build his next American golf course. His Houston course, Bluejack National, recently completed construction. You can see a list of Tiger Woods' designs on his website.
Links I Love: