You Won't BELIEVE Who's At Pebble Beach This Weekend!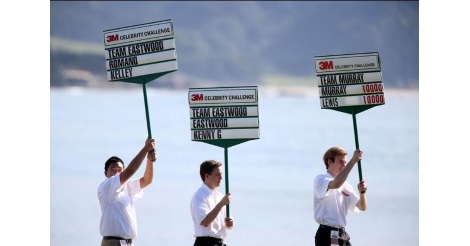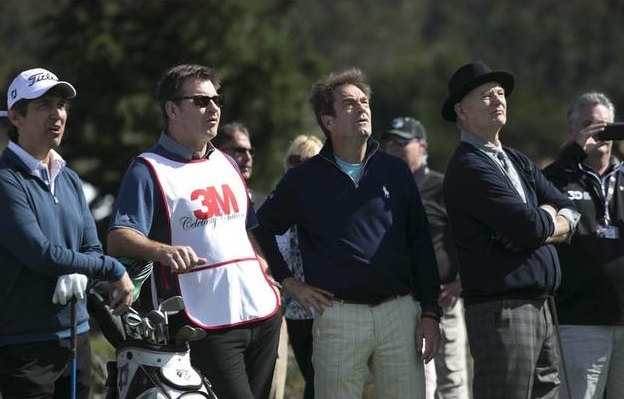 The AT&T Pebble Beach National Pro-Am tournament sees some of the biggest names in both golf and the entertainment industry take to the links in an epic 54 hole tournament held every year at Pebble Beach, California. Typically held in February and spread across three different courses (currently Pebble Beach Golf Links, Spyglass Hill Golf Course, and Monterrey Peninsula Country Club), the Pro-Am tournament is a huge pleaser for both the players and the crowds. And this year is no different; the amateur roster is full of names you're sure to recognize! The Farrelly Brothers (of Dumb and Dumber/There's Something About Mary fame), Wayne Gretzky, Condoleezza Rice, Kenny G., Craig T. Nelson, and everyone's favorite, Bill Murray. Murray was a no-show last year (he was busy promoting a movie), but this funnyman is a familiar face at the Pro-Am. He's appeared on-and-off for over 20 years and even won in 2011 alongside D.A. Points. Murray is so closely associated with the Pro-Am that Bleacher Report even put together a Ranking of the Top 8 Bill Murray Moments at the AT&T Pebble Beach National Pro-Am! Bleacher Report has even ranked who they think are the Top Celebrity Golfers at the Pro-Am! Here's what they think(let me know in the comments if you agree):
10. Clay Walker – He's apparently a country singer?
9. Craig T. Nelson – Coach! Or as someone in our office said "Oh yeah, the guy who played Ryan Reynold's dad in that Sandra Bullock movie!" Sigh.
8. Chris O'Donnell – Remember how bad Batman Forever was? There's no way his golf game could be any worse.
7. Tom Dreesen – A Google search says he's a stand up comedian. Thanks Google!
6. Jake Owen – A country singer with a 3.4 handicap. Holy smokes!
5. Charles Kelley – One of the members of the band Lady Antebellum also known as "that band I wish the radio would stop playing."
4. Lucas Black – I thought it said Lewis Black and I was excited. Then I realized he's actually an actor in NCIS: New Orleans and I wasn't anymore.
3. Kelly Slater – Who would have thought that a professional surfer could have a 2.1 handicap?! Not this caveman!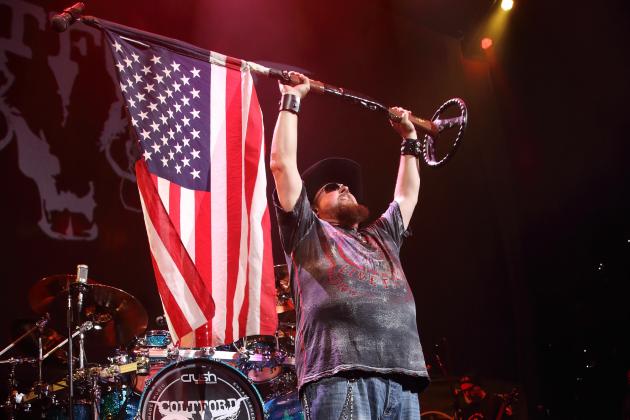 2. Kenny G – The man with that sweet, sweet saxophone and the 0.6 handicap.
1. Colt Ford – Who would have thought that this guy would have a 0 handicap?! Seriously look at this picture! You go, Mr. Ford!
Check Out ALL The Pro-Am Pairings & Tee Times for Thursday-Saturday!
Who are you most excited to watch this weekend Rock Heads? Let me know in the comments!