On The Range-Halloween Candy
Today we tackle one of the hottest button topics On The Range, best Halloween candy. We know this breaks away from our normal golf talk but we want to hear from you about your favorite candy. We will be featuring our first 2 matches on 10/23/2019. The voting will continue through 10/30/2019, this will be our championship match. Make sure you head over to our Instagram and Facebook stories to place your vote!
The Bracket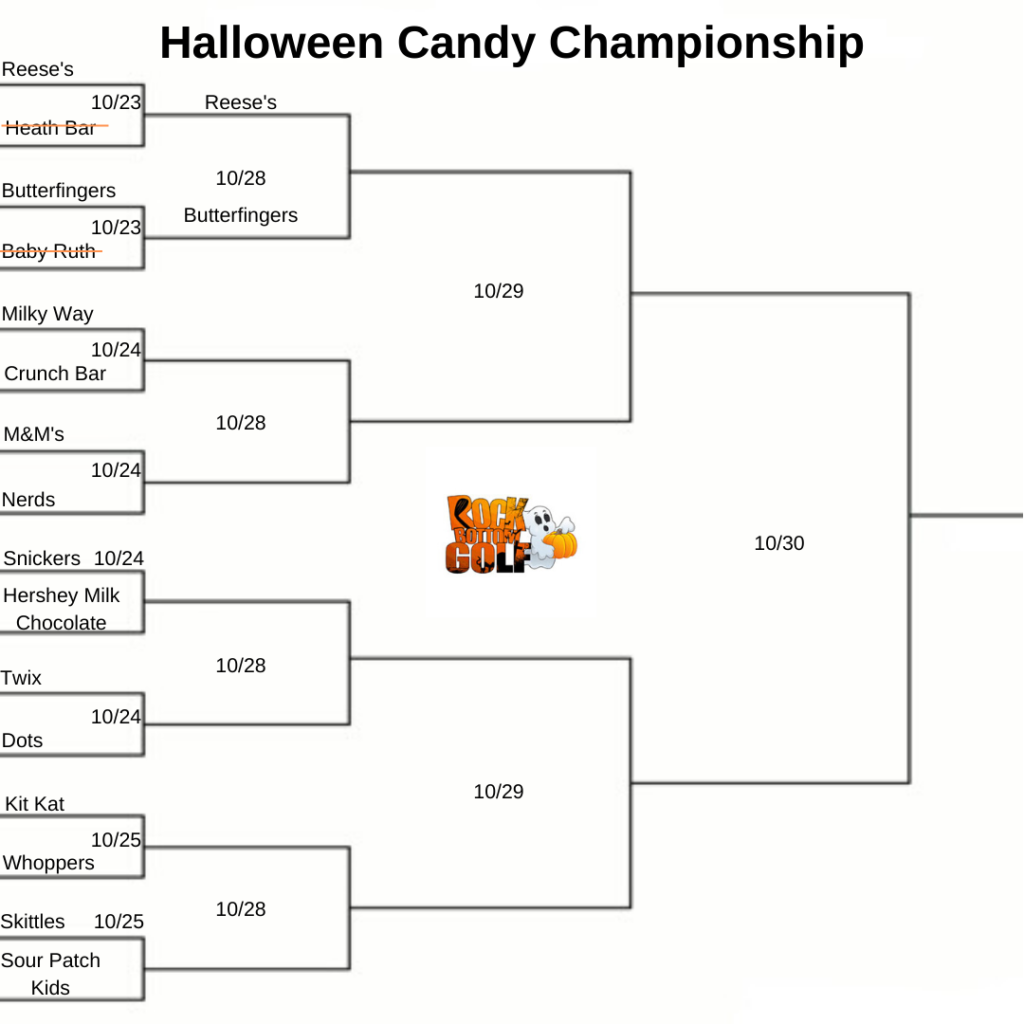 First Round
In our Halloween candy championship, the first-round matchups are-
Reese's vs Heath Bar – Dominating Win For Reese's

Reese's (85%)
Heath Bar (15%)

Butterfingers vs Baby Ruth – Butterfingers Takes Baby Ruth DOWN

Butterfingers (69%)
Heath Bar (31%)

Milky Way vs Crunch Bar
M&M's vs Nerds
Snickers vs Hershey Milk Chocolate
Twix vs Dots
Kit Kat vs Whoppers
Skittles vs Sour Patch Kids
The voting will begin at 10:00 AM EST on the dates listed in the bracket. Make sure YOU vote and follow along for the Halloween Candy Championship!