TaylorMade Spider X Putter Spotlight
Hello, Rockheads! This week I am spotlighting the NEW TaylorMade Spider X Putter, the new Spider putter edition for 2019! As of the writing of this post, the Spider X is currently available for pre-order only. But soon it will be available for regular direct sale. So if you want to be the first of your golfing buddies to sport the Spider X Putter, don't wait!
TaylorMade made many improvements on the new for 2019 Spider X putter. There are redesigned weight ports, a thicker Pure Roll insert for better feel, sound, and roll characteristics, and much more!
So take a look at all of the features plus the product and review videos below to get a better idea of what the Spider X is all about. Will you be gaming this excellent looking putter? Let us know below in the comments! We would love to hear your opinions on the Spider X Putters!
TaylorMade Spider X Putter Feature Highlights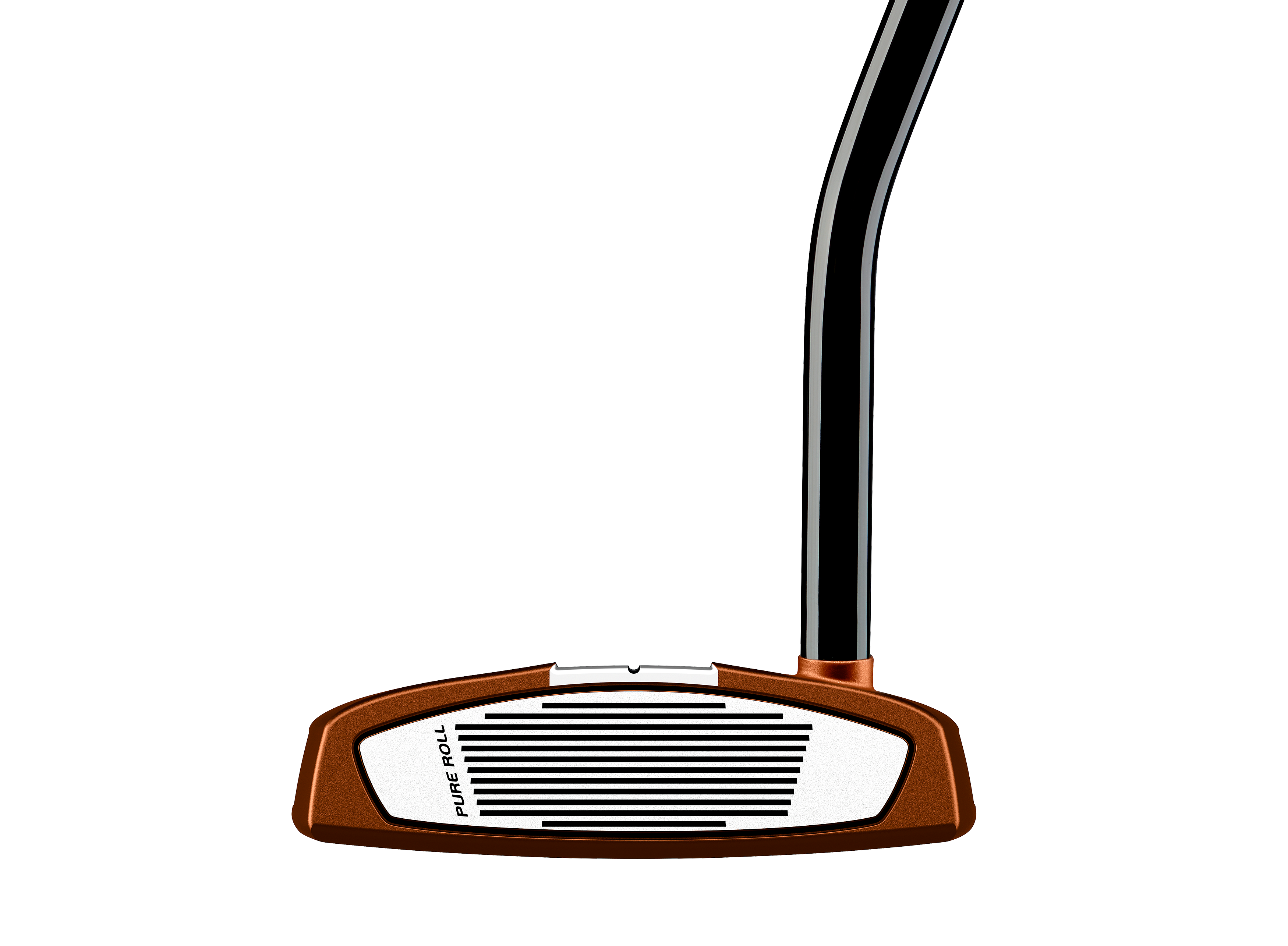 The X Philosophy – The revolutionary Spider X putter achieves optimal alignment and stability and introduces a new True Path Alignment System.
The X Design

True Path Alignment System lines up the intended target line visually to improve accuracy on every putt.
Mass properties and stability are improved in the Spider X putter by utilizing extreme perimeter weighting on a heavy 320g frame.

Increased Stability – A 30% heavier steel frame minimizes twisting on the new redesigned Spider X putter head.
Redesigned Weight Ports – For personalization of feel and stability, the Spider X weight port can use 2g, 6g, or 12g.
Pure Roll™ – The Pure Roll insert is thicker and creates better feel, sound, and roll characteristics.



Rory McIlroy's Reaction to Spider X | TaylorMade Golf
What does Rory McIlroy think of the new Spider X? Take a look at this video and hear his impressions on this new putter from TaylorMade!
Rory McIlroy Shares How True Path Will Help Amateurs | TaylorMade Golf
Take a look at this TM product video for the Spider X, and see what Rory McIlroy has to say about True Path alignment aid.
Introducing Spider X | TaylorMade Golf
In this TaylorMade product highlight video for the Spider X putter, TM introduces the new Spider X and its new cutting edge features.
I never liked TaylorMade putters……. | Rick Shiels Spider X Putter Review Video
Growing up as a kid playing golf, Rick never had any love for TaylorMade putters. To him, TM was great at producing drivers and irons, but their putters "seemed like an afterthought." Now Rick is a convert to the TM putter because of the Spider line of putters, especially the Spider X. Take a look and get Rick's impressions on the Spider X after he tests the putter out on the course. Will it help him sink a few more?
Products Highlighted in this Article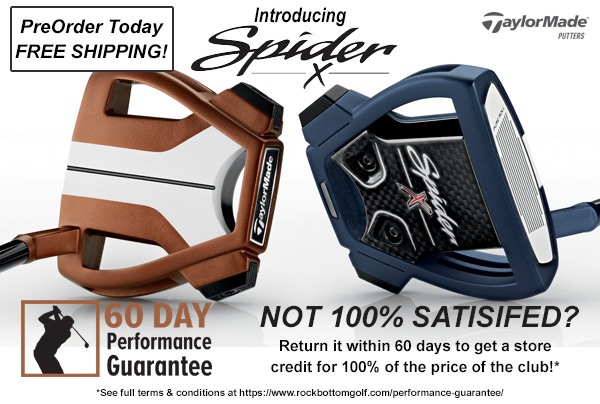 Before you go, don't forget to check out the other TaylorMade gear spotlights! We have a spotlight on the M5 & M6 Drivers, the GAPR Hybrids, the M3 & M4 irons, and MANY MORE!