Jason Day Does It Again At BMW Championship!
Sniff's Weekly Roundup
I've collected the top news and trending topics in the golf world so you can catch up on what you need to know! I've included some of the top stories as well as some of the most interesting stories and links from all around the internet! Enjoy! -Sniff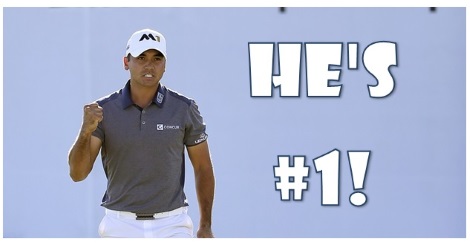 Here's What's Happened:
1. Jason Day does it again, winning big at BMW Championship. The win Sunday was Day's fifth of the season and pushed him to the top spot in the world rankings. Day played the entire weekend without any real challenge from anyone after shooting a 61 and 63 in early rounds. He finished at 22-under, the second lowest score on tour this year.
How sweet it is. Thank you everyone @BMWchamps & also my entire team. #WorldNo1 Been an amazing ride! Onward to more! pic.twitter.com/pQAbbAXb2Z

— Jason Day (@JDayGolf) September 20, 2015
2. The US Women rally behind a controversial call to win the Solheim Cup. The Americans were furious after Norwegian Suzann Pettersen demanded that rookie Alison Lee be penalized for picking up her ball after thinking the putt was conceded. The Americans then rallied behind their anger and came from behind to win the biennial tournament. Phil Mickelson spent time in between his drives at the BMW Championship to watch highlights of the Solheim Cup on his phone. He later said, "It was incredible, I loved it. I was so happy for them…it was the same type of comeback we had in '99 at the Ryder Cup. We were down 4 points." Other golfers sent their support to the American women as well:
USA!!!🇺🇸🇺🇸🇺🇸 incredible come back!! Way to never give up and keep fighting🏆 #SolheimCup — Rickie Fowler (@RickieFowler) September 20, 2015
I am so happy for our @SolheimCup team!!! Way to go ladies. Captain Jules…so happy for her! Hope to see y'all in Des Moines 2017!!! #USA

— Zach Johnson (@ZachJohnsonPGA) September 20, 2015
3. Tiger Woods underwent a second surgery – which caught some people by surprise. On Friday, Woods announced via his website that he underwent a successful back surgery last Wednesday. This is the second microdiscectomy surgery for Woods – the first was back in March of 2014. Woods' season is over for the year; he only played in 18 events in 2015.
4. A Northern California golf program is helping children get involved in golf. Youth on Course is reducing fees on golf courses for youth to just $5 per round. The program is said to have subsidized nearly 60,000 rounds of golf each year.
Links I Love:
Are you kidding me with this putt? Sang-Moon Bae makes a 117 foot putt at the BMW Championship.
Jordan Spieth finished 13th at the BMW Championship, but he did make a pretty spectacular ace on the par-3 second hole.