Everything You Need To Know About The Farmers Insurance Open!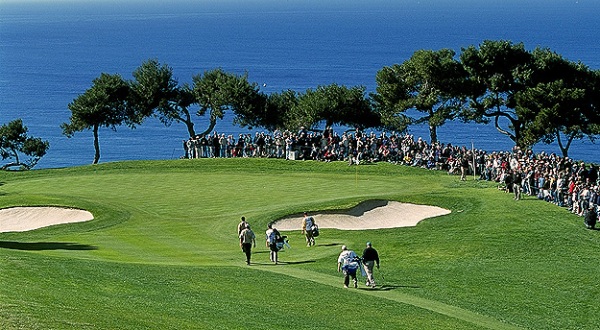 The season has officially kicked off! We're off! The whistle's blown! Too many metaphors? Don't worry! The main point is that from here on out, your weekends will be booked with golf watching. When you aren't playing yourself, of course. This week, the Tour swings by it's old San Diego stomping grounds for the Farmers Insurance Open. Torrey Pines has actually been the location for the PGA's San Diego stop since 1968. Many gold fans remember it for the showdown between Tiger Woods and Rocco Mediate during the 2008 U.S. Open. Keep an eye out for an interesting format change this week. Jeff Shain of PGATOUR.com reports that, "This week's format also calls for entrants to play one of the first two rounds on Torrey Pines' North course (7,052/72)." Way to keep it interesting PGA! I'll be watching, will you?!
What: Farmers Insurance Open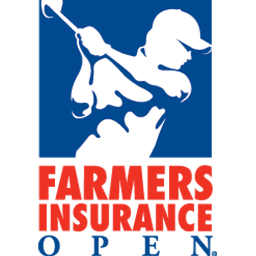 When: Thursday February 5-8, 2015
Where: Torrey Pines Golf Course in La Jolla, California
Purse: $6,300,000
Winning Share: $1,134,000
FedExCup Winner's Points: 500
Par: 72
Yardage: 7,698
Course Designer: William Bell in 1957 with an update by Rees Jones in 2001
Last Year's Champion: Scott Stallings
Website: http://www.pgatour.com/tournaments/farmers-insurance-open.html
Twitter: https://twitter.com/pgatour
Watch It Online: http://www.pgatour.com
Watch Featured Holes Live: http://pgatour.cbssports.com/live/index.html [Warning: This launches a video player]
Live Leaderboard: http://www.pgatour.com/tournaments/farmers-insurance-open/leaderboard.html
TV Schedule (Initial Airings)
Thursday: Golf Channel 3-7p.m. ET
Friday: Golf Channel 3-7p.m. ET
Saturday: Golf Channel 1-2:30 p.m. ET, CBS 3-6 p.m. ET
Sunday: Golf Channel 1-2:30 p.m. ET, CBS 3-6 p.m. ET
Radio Schedule (PGA Tour Network on Sirius 208XM 93 and PGATOUR.COM)
Thursday-Sunday, 1-7 p.m. ET
Great Links
PGATour.com's Live Shotracker
PGA's First Look
Gorgeous Maps of both the North and South Courses!
PGA Tour Essential Guide
Field List
Scratch's Thoughts:
The name to watch out for this week? Dustin Johnson. Remember him? This will be his first event back after taking a break in August for "personal reasons." He was on fire at the end of last season, but it's been 6 months since he's competed and Scratch here is doubtful he'll be up to par (pun intended). Also starting his U.S. 2015 season this week is World No.5 Justin Rose.
We're watching Tiger Woods this week after his disastrous showing last week at the Waste Management Phoenix Open where he carded his worst score ever as a pro – an 82. I don't know if we're watching Woods anymore expecting great golf or out of a sense schadenfreude. Phil Mickelson also missed the cut last week with a 76; he's sure to be looking for a comeback this week.
What are your thoughts on Torrey Pines this week? Let me know in the comments Rock Heads!