The Players Championship: What You NEED To Know!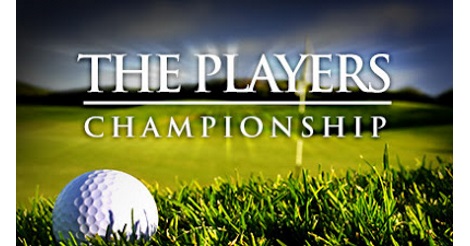 The Players Championship isn't officially a major, but you wouldn't know it by all of the coverage and hoopla. With a $10 million purse and 600 FedEx Cup points on the line, there's a reason it's known as the fifth major. After his dominating presence at the Masters, Jordan Spieth is considered the man to beat. A good showing(and a better FedEx Cup position)is going to be vital for most of the pros if they want to make it to the Tour Championship.
What: The Players Championship

When: Thursday May 5 – Sunday May 10
Where: The Players Stadium Course at TPC Sawgrass, Ponte Verde Beach, Florida
Purse: $10,000,000
Winning Share: $1,800,000
FedExCup Winner's Points: 600 – the largest of any non major!
Par: 72
Yardage: 7,215
Course Designer: Peter Dye
Last Year's Champion: Martin Kaymer
Website: http://www.pgatour.com/tournaments/the-players-championship.html
Twitter: https://twitter.com/pgatour
Watch It Online: http://www.pgatour.com
Featured Holes: http://pgatour.cbssports.com/live/?channel=featuredholes
Featured Group: http://pgatour.cbssports.com/live/?channel=featuredgroup
Live Leaderboard: http://www.pgatour.com/content/pgatour/leaderboard.html
TV Schedule (Initial Airings)
Thursday: Golf Channel 1-7p.m.
Friday: Golf Channel 1-7p.m.
Saturday: NBC 2-7 p.m. ET
Sunday: NBC 2-7 p.m. ET
Radio Schedule (PGA Tour Network on Sirius 208XM 93)
Thursday-Sunday 12-7 p.m.
Great Links
PGATour.com's Live Shotracker
TPC Sawgrass Interactive Yardage Guide
Take A 360° Tour Of The Course
Course Breakdown: Hole by Hole
A Close Look At TPC Sawgrass' Final 3 Holes
This season hasn't produced any huge surprises so far. So may say Spieth's Masters win came out of nowhere, but he's been on the radar since he joined the Tour. Here's some of Scratch thoughts on who to watch this weekend:
Tiger Woods – It's his first showing at TPC Sawgrass since his win in 2013.  He has been playing better this year than last, however Scratch wouldn't bet money on Woods.
Martin Kaymer – He held onto win last year and is generally a consistent player. Scratch doesn't see him winning again though.
Rory McIlroy – He won last week and all the attention will be on him vs Spieth. When McIlroy is on, he's on. It's just a matter of keeping his head together when he messes up.
The 17th Hole – The most dramatic looking hole at TPC Sawgrass has certainly produced upsets in the past. Here's a fun fact: Last year, 44 balls ended up in the drink at this picturesque hole.
Jordan Spieth – Since his win at Augusta, Spieth is golf's new golden boy. Justifiably too. He's a strong consistent player who can keep a calm head when things go wrong. We'll have to see if he can repeat his Masters performance at this punishing course..