Loudmouth Golf Gear Spotlight
Hey Rockheads! This week we are taking a quick look at some Loudmouth Golf Gear! If you really want to stand out in the golfin' crowd and make your own statement, Loudmouth apparel and golf gear is for you! Loudmouth has many colorful patterns from fun geometric patterns to busy floral patterns to patriotic flag patterns. Mix and match hats, shorts, shirts, and shoes. And Loudmouth also has golf accessories like towels, head covers, and grips. Just adding a few of these Loudmouth Golf Gear to your golf gear will make you the talk of the course!
The Loudmouth Golf Gear Story
Scott "Woody" Woodworth explains why he founded Loudmouth Golf. He just wanted to wear his own style on the course, and he thought, maybe, more golfers would want to wear the same loud styles he did. Loudmouth Golf was born! Woody takes us through the early days and how he actually got started. He also talks about how perfect a match pro golfer John Daly is to the Loudmouth brand. Check out the video to get the whole story!
Loudmouth Apparel:
Loudmouth: The Most Outrageous Golf Clothes You Can Buy
I would have to agree! Loudmouth Golf apparel are some of the most outrageous golf clothes you can buy. Watch this Bloomberg video to get more history and insight on Loudmouth Golf gear story!
Loudmouth Golf Gear: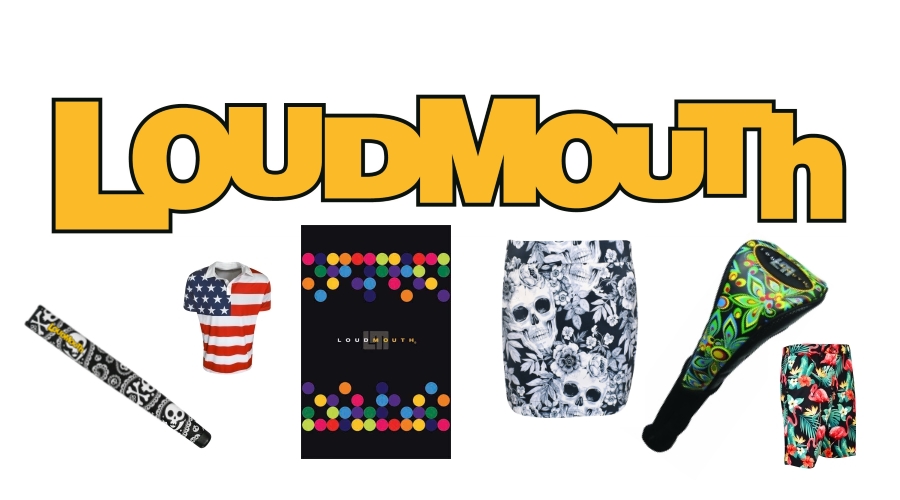 And don't forget to check out all our other golf gear spotlight posts!