Callaway MAVRIK Giveaway!
Hey Rock Heads Are YOU looking to get your game up to speed in 2020? Look no further, Rock Bottom Golf has you covered with our Callaway Mavrik giveaway. Grand Prize – Callaway Mavrik Driver! – 2nd Place – Callaway Mavrik Hybrid! – OR – 3rd Place – 3 Chromesoft Golf Balls! Make sure YOU sign up TODAY for your chance to win our Callaway Mavrik giveaway!
Enter once per day to win via Facebook! Don't delay – the contest ends at 11:59 pm EST on July 31st!
The sweepstake runs from July 1st – July 31st at 11:59 pm.
You must be 18+ years old
United States Mailing Address ONLY
All entries will be used and the drawing will be random.
All you have to do is enter your email address. No purchase necessary! If you are chosen as a winner, the email address you submitted will be used to contact you to obtain an address to send the prize.
Not on Facebook? That's ok! Go here to enter!
The sweepstake only lasts until 11:59 pm on July 31st, so enter quickly for your chance to win! Enter to win via Facebook today!
Callaway Mavrik giveaway – 1st prize
Feature Highlights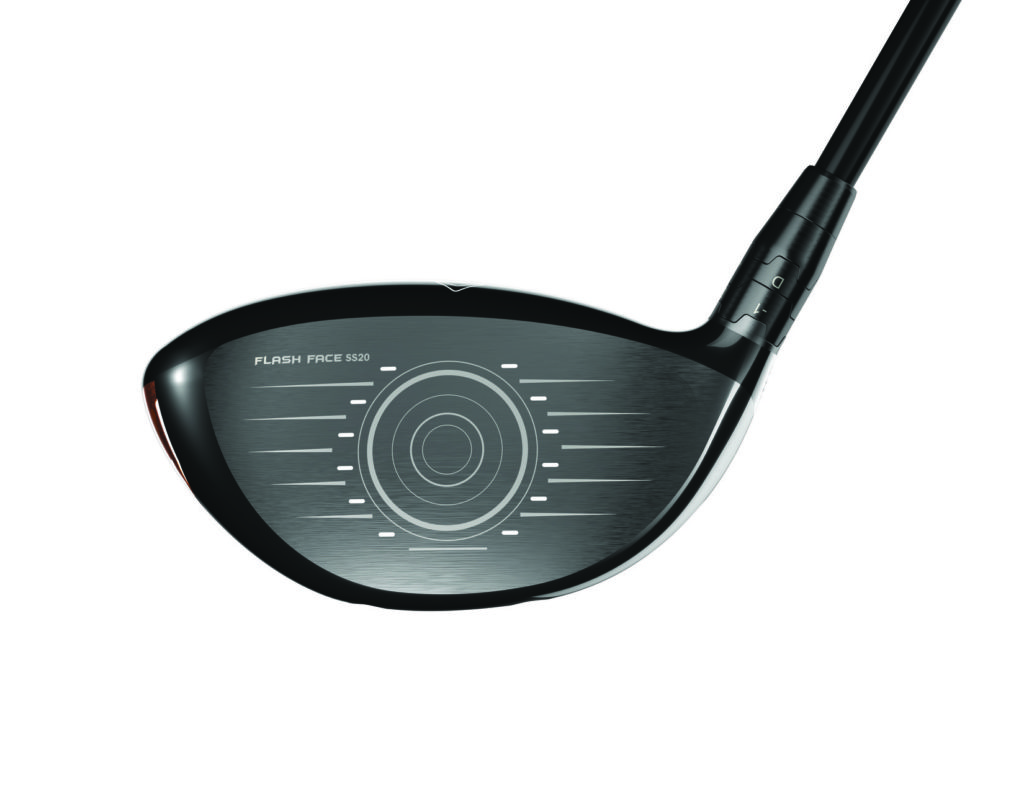 New A.I.-designed Flash Face SS20 For Fast Ball Speed Across The Face Mavrik thinking fueled Callaway's new, A.I. designed Flash Face SS20, to promote fast ball speeds across a more expansive area in each model and loft.
High-strength FS2S Titanium For Consistent Performance New face architecture required FS2S titanium, that's 6 grams lighter than traditional titanium and strong material to promote the optimal speed, spin robustness, and forgiveness.
Jailbreak + T2C Triaxial Carbon Crown For Ball Speed and Forgiveness The significantly lighter carbon crown allows Callaway to redistribute weight for higher MOI, and two internal Jailbreak bars connect the sole and crown to promote fast ball speed.
Unparalleled Sound & Feel From Acoustic A.I. Callaway designed a sophisticated internal titanium rib system that fine-tunes the head to produce a deeper, highly satisfying sound with A.I.
Callaway MAVRIK Hybrid- 2nd place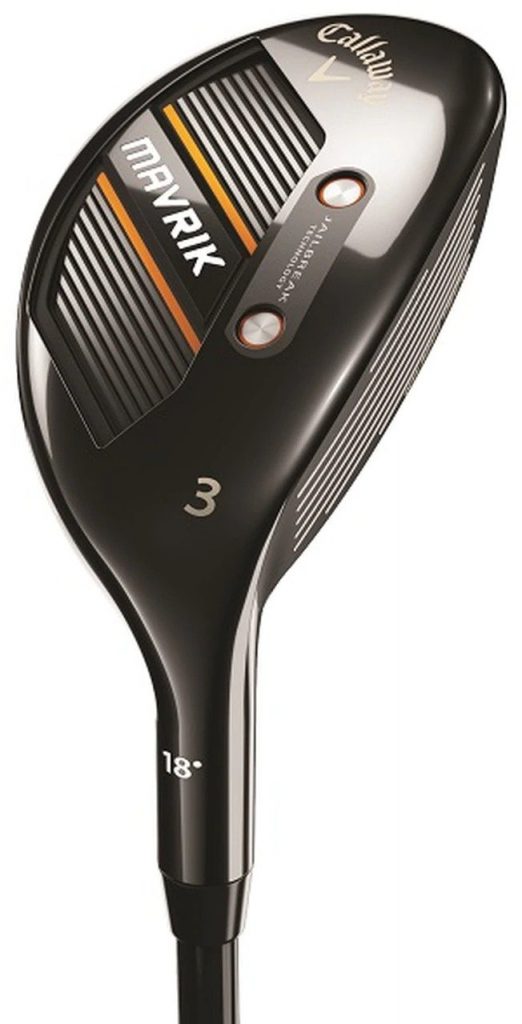 A.I.-designed Face Architecture for the First Time in a Hybrid We used A.I. to design a specialized face for each loft of every model to optimize ball speed performance in all MAVRIK hybrids.
Flash Face SS20 + Jailbreak Technology + Face Cup for Fast Ball Speed Flash Face SS20 constructed from a high-strength steel face works with proven Jailbreak technology and our renowned Face Cup Technology to promote exceptionally high ball speed.
Different Head Shapes and Sizes to Appeal to a Wide Range of Players From a square-toed shape to a cambered fairway-wood shape, this complete hybrid lineup gives players a great choice between an easier launch or more penetrating ball flight. (Available in Standard, Max and Pro offerings)
Fast, Forgiving and Easy to Launch Ideal combination of speed, stability and CG placement to promote easy launch, long carry and soft landings ? exactly how a hybrid is expected to perform.
Callaway Chrome Soft Golf Balls – 3rd place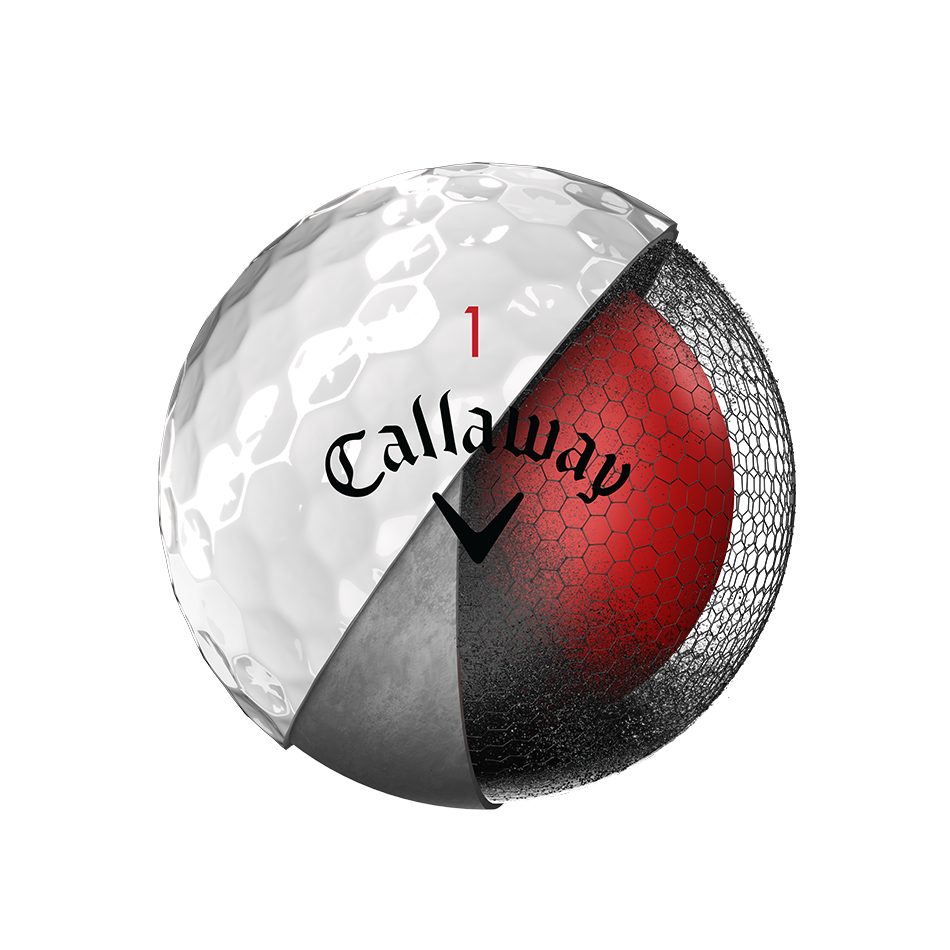 Larger Graphene-Infused Dual SoftFast Core the thinner, firmer outer core is reinforced with Graphene for better durability and more wedge spin. The significantly larger inner core creates higher launch and lower spin. A faster core for longer distance.
New High-Speed Mantle System New proprietary Ionomer blend creates more efficient energy transfer from the Dual SoftFast Core for faster ball speed. The compounded additives improve consistency and durability, and the stiff mantle allows for ideal spin on wedge shots.
Thinner Urethane Cover Promotes increased ball speed, and generates lower spin while maintaining high spin and soft feel around the green.
Optimized Aero Design Reduces drag for greater overall distance, with a higher ball flight for optimum trajectory.


Before You Go!
Check out our the many other great Rock Bottom articles. Here's our latest gear article on the Cleveland Golf RTX Zipcore wedges and the spotlight on the Callaway Chrome Soft X golf balls! Take a look at our article on all the review info about 2K's BRAND NEW PGA Tour 2k21 video game! As well as our article on why you should get fitted for custom clubs! There are so many many many more great golf articles to read! And so if you enjoy any of the content here make sure you share it with your friends!