Tiger is Back! And We Have the Memes to Prove It.
Tiger Woods, as we all know by now unless you are just getting rescued from a desert island, won the Tour Championship over the weekend. And some are saying that it is the greatest comeback season in golf for any player. Whether you agree that Tiger is back or not, it seems that the internet has been talking about Tiger's first win in over 5 years. And of course, the memes started showing up everywhere on social media as well. Here are a few of the best Tiger memes we have seen so far.
Biggest Crowd Ever… HUGE!
Honestly, I don't think I've seen a bigger crowd watching one player in golf… ever! I guess if fans have waited this long, they don't want to miss it. Where were you when Tiger won the Tour Championship in 2018?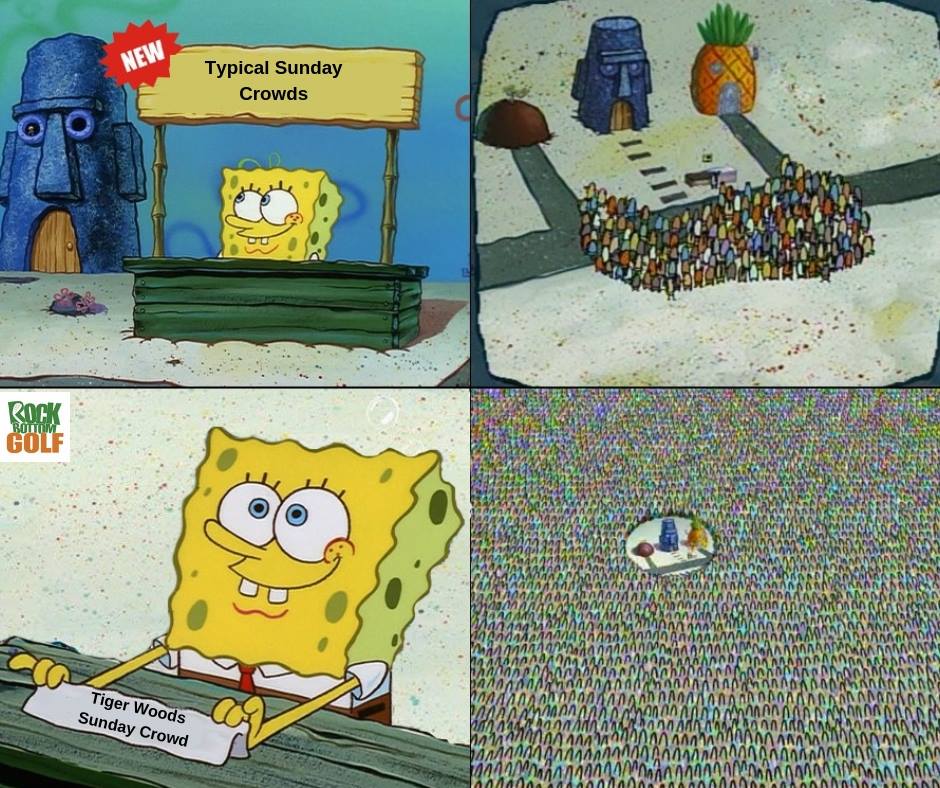 Of Course There is a Phil Meme for Tiger
And just in case you missed it, here are some more of The Internet's Best Phil Mickelson Memes.
Paying for it this morning, but it was worth it… from r/golf
Tiger is Back, So Turn it up to 11
Tiger Meter from r/golf
Just DID It!
Tiger time from r/golf
Tiger in the Woods? Sure!
Well, does a tiger win in the woods? Pretty sure he does.
Mods are busy celebrating, upvote tiger in the woods from r/golf
Back or Not Back? That is the Question.
Tough decision. Tiger is back or Tiger is not back? What do you think? Let us know in the comments!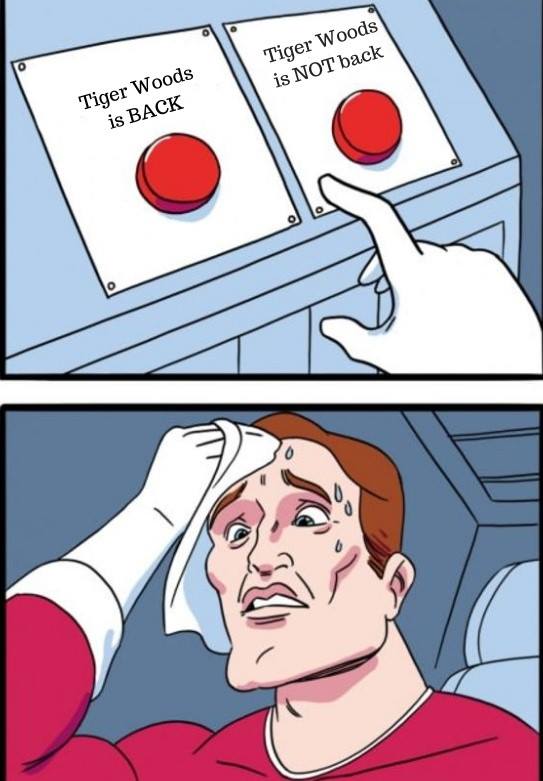 Are there any Tiger is back memes that should be here that we missed? Post them in the comments!