The New TaylorMade M3 & M4 Drivers!
TaylorMade has done it again! Take a look at the new TaylorMade M3 & M4 Drivers! TaylorMade M3 & M4 Drivers come with impressive technology to improve your game including the Twist Face driver face, the Hammerhead Slot, and Geocoustic head geometry. First, the Twist Face technology produces straighter, more forgiving shots when hitting off of all areas of the face. Second, the Hammerhead Slot has been redesigned to provide a larger sweet spot with a more flexible and lighter face. And third, the Geocoustic head shape provides a more satisfying, explosive sound and a superior feel. Not to mention, we think these clubs look as amazing as they perform!
We think that the new TaylorMade M3 & M4 drivers will be as popular as the M1 & M2 drivers have been. So check out all of the new features in the following feature and review videos! Be the first to put these clubs in your bag, and get started improving your game! Also, don't forget to let us know what you think about the new TaylorMade M3 & M4 Drivers by commenting below!
Twist Face Validation with Team TaylorMade
Team TaylorMade gets out on the course to test out the new Twist Face technology and talks about what it does for them.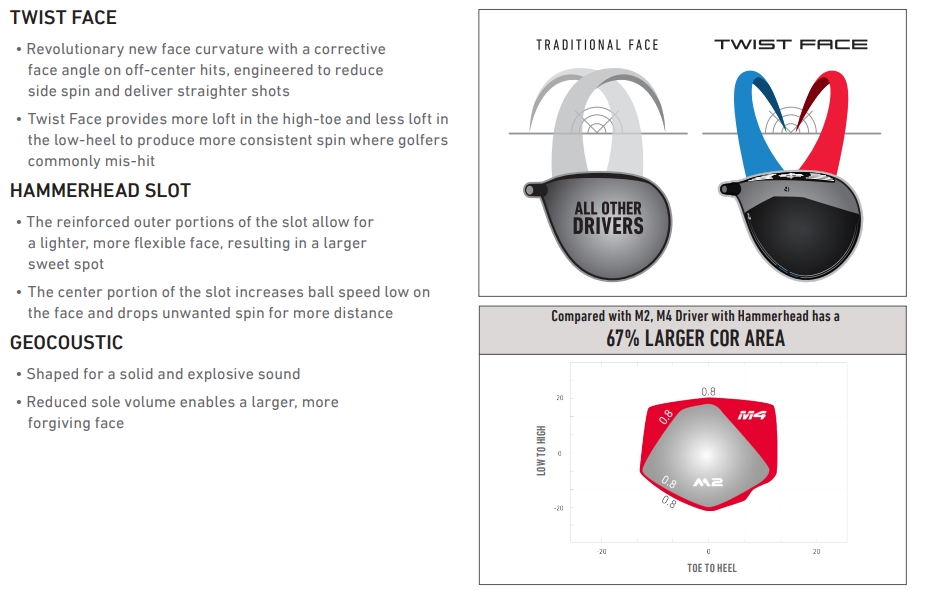 Face It
TM introduces Twist Face technology and what it does to improve shot accuracy.
TaylorMade Twist Face Technology Explained
Twist Face technology is graphically explained.
TaylorMade Athletes Learn About Twist Face Technology — M3/M4
TaylorMade sits their athletes down to introduce and explain how Twist Face technolgy works and how their game can improve as a result.
Rory McIlroy — Twist Face Technology
Rory McIlroy is interviewed after hitting the course with TaylorMade's new M3/M4 drivers with Twist Face technology. He explains what it does and how it works to improve your game.
NEW TaylorMade M3 & M4 Drivers
Pre-Order Your TaylorMade M3 & M4 Drivers today!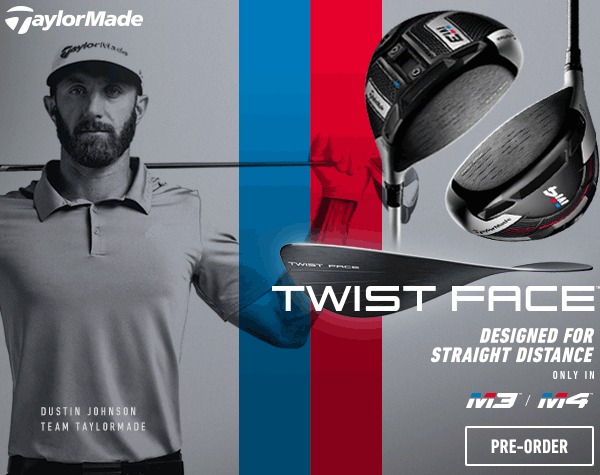 Products highlighted in this article:
Also, take a look at the new for 2018 TaylorMade M3 and M4 irons here!