Outside of carding a hole in one or actually catching the beer cart on the back nine, I think one of my favorite feelings on a golf course is finding a lost golf ball. And the way this Caveman plays, I spend quite a bit of time looking!
Here are some tips to help you come back from your next round with more golf balls than you started with. (Just remember to keep up with the pace of play around you!)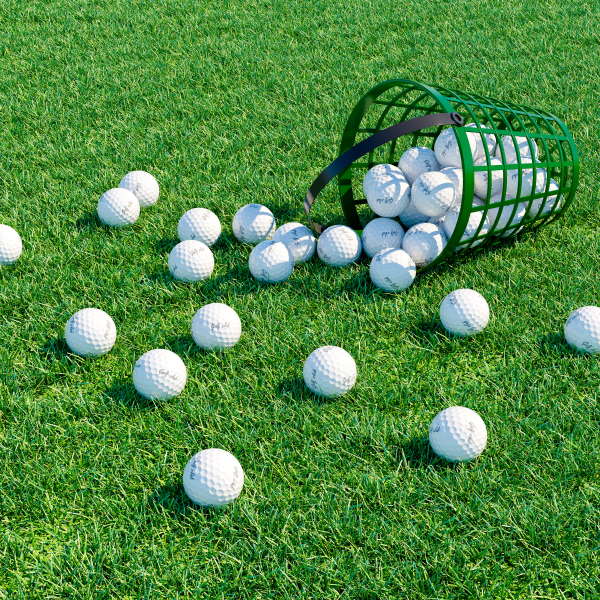 * Buy a good ball retriever. If you don't have one, get one now! There are hundreds of different types and you can't really go wrong with any. You might be surprised how often you can find a use for it. (I've usually got a bunch of different golf ball retrievers in The Cave – check 'em out here if you like.)
* Think like a ball snoop. Every course has a couple spots where balls tend to accumulate, and it's up to you to find 'em. Along fences or any place with long grass, around water hazards, and in the roots of trees are well-known spots to check. Walk instead of ride, and be sure to keep your eyes on the ground about 15 yards ahead of you.
* Stay right. Since most golfers are right handed and the most common problem is a slice, chances are you'll find more balls on along the right than anywhere else. The law of averages also says the most balls will be 150-250 yards out from the white tees. Keep looking a little further out, say 220 or more, and you'll find fewer but they'll probably be more expensive balls.
* Be a smart scheduler. If you can get on a course after a large league or outing, your chances of finding a few golf balls are better.
Oh, and try to wait until the ball stops rolling to pick it up.
-Scratch
PS: Any other tips for your fellow ball hounds? Share your secrets in the comments below!